Thu., Nov. 9, 2017
Rancher kills wolf attacking livestock in Ferry County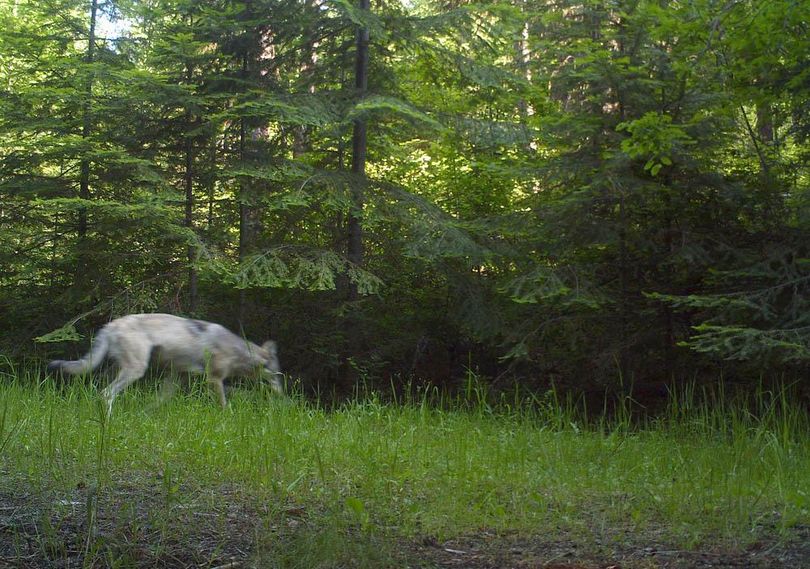 ENDANGERED SPECIES -- A rancher has killed an adult female gray wolf as it was caught in the act of attacking livestock on private grazing grounds in northern Ferry County.
The livestock producer reported the incident on Oct. 27, Washington Department of Fish and Wildlife officials confirmed in a report released today.
Even though the wolf in that portion of the state was protected by state endangered species rules, it is lawful to kill a wolf in self-defense or to protect other people, livestock or pets.
WDFW enforcement investigated the producer's action and found it to be consistent with state regulations.
In the eastern third of Washington where wolves are not listed under the federal Endangered Species Act, state rules allow the owner of domestic animals (or an immediate family member, agent, or employee) to kill one gray wolf without a permit issued by the WDFW director if the wolf is attacking their domestic animals.
The incident occurred outside any known pack territories, WDFW says.
Another attack on a calf owned by a different livestock producer less than three miles away was confirmed on Nov. 2.
The producer and WDFW contracted range rider repeatedly reported recent wolf howls, tracks, scat and cattle grouping behavior in the pasture where the injured calf was located, WDFW says.
Deterrent measures are being stepped up, the agency suggests.
Meanwhile in Oregon, pro-wolf groups are calling on Oregon Gov. Kate Brown to reopen the State Patrol investigation on the elk hunter who was cleared this week for shooting a wolf in self-defense on Oct. 27. The groups are focusing on the report that the entry wounds of the fatal shot indicate the female wolf was broadside to the hunter not charging him as he claims.
But here's some reality:
First, I've shot a few deer in my hunting career that caused me to marvel at how the entry and/or exit wound didn't match the sight picture I had when I pulled the trigger. The angle of the bullet is not damning evidence.
Second, the public can expect NOBODY to call authorities and report that they killed a wolf accidentally or in self defense if pro-wolf groups aim to villainize anyone who kills a wolf for any reason.
---
---