Fall Fishing Derby has 'challenge' format at Lake Pend Oreille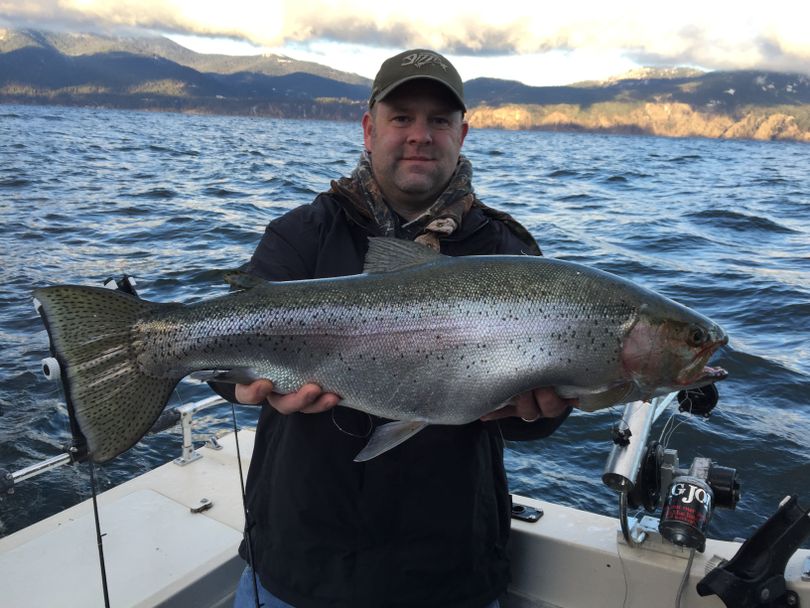 FISHING – Anglers will be fishing for more than $10,000 in cash and prizes under a new format when the 2017 Lake Pend Oreille Fall Thanksgiving Challenge Derby kicks off on Saturday.
The annual event sponsored by the Lake Pend Oreille Idaho Club runs through next Wednesday with a break for Thanksgiving Day, before concluding with three more days of competition from Nov. 24 through Nov. 26.
The derby features adult divisions for mackinaw and rainbows, two youth divisions and a junior division. Cash prizes also are awarded for some top catches each day of the tourney.
"New this year, the event is a challenge derby," said club spokesman Clint Nicholson. "An angler can weigh-in only one rainbow during the event and it must measure 31 inches or better.
"While we're seeing more and bigger rainbows every year, the club feels the Gerrard rainbow fishery is still in recovery mode, so we want to do our part to see that many more fish get released to get bigger and go up the tributaries to spawn and reproduce."
Typically a rainbow would need to be in the 20-pound range to be in contention for the top prize, he said. "So we're challenging anglers to release the 12 or 15 pounders they might catch and go for the winner.
"It's more of a sportsman's contest to bank on catching the biggest fish."
Derby tickets are sold at businesses around the lake, and in Coeur d'Alene, and at the two White Elephant stores in Spokane.
The Lake Pend Oreille Idaho Club also holds a spring derby
---
---