Fire ravages Boggan's Oasis, iconic Grande Ronde River cafe and pit stop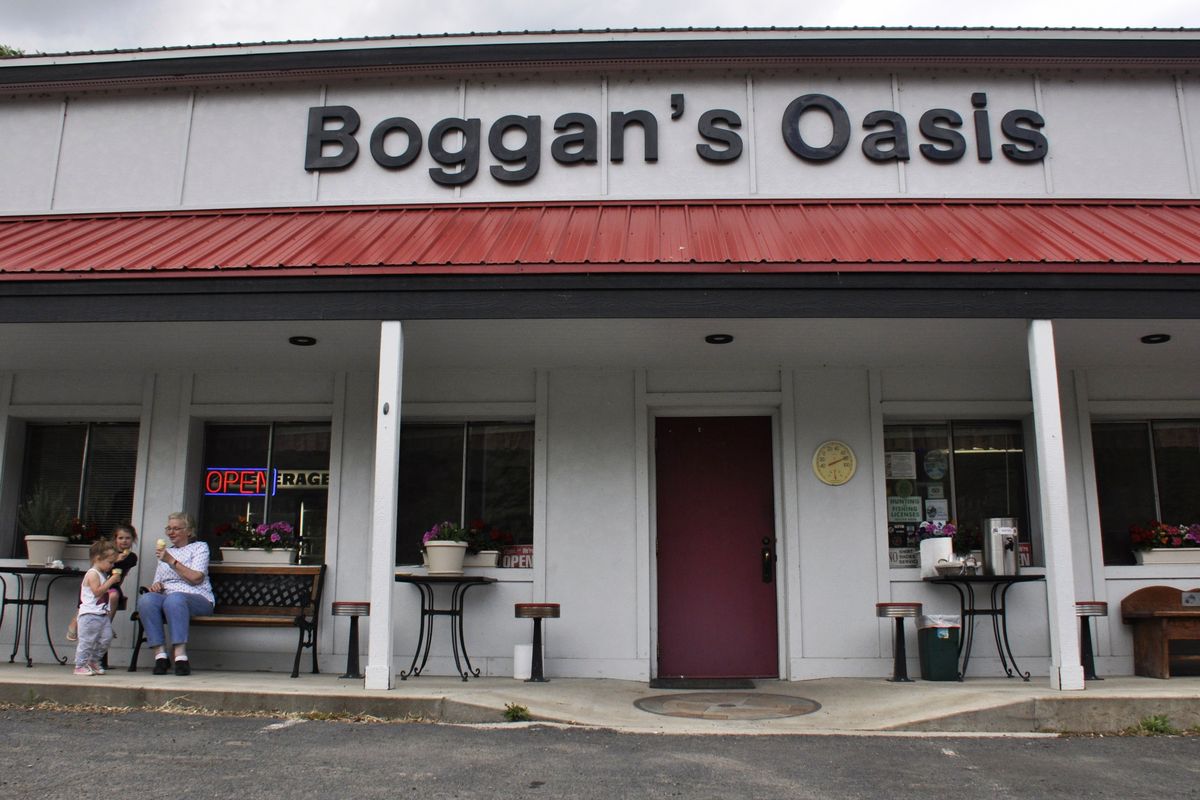 UPDATED 5 p.m.
RIVERS -- Boggan's Oasis, an iconic cafe and fishing staging area on the Grande Ronde at SR 129 near Anatone, Wash., burned to the ground during the night into this morning.
No injuries reported, according to the business's website.
For decades, Boggan's has served as a base for getting fishing guides and shuttles to float and fish the Grande Ronde, as well as for whopper breakfasts, pies, ice cream and old-fashioned milk shakes. Outdoors enthusiasts to ranchers would stop in just to get the buzz on what was happening on the river.
The Boggan's site and cabins is located at the only highway crossing of the river, which is popular with steelhead and bass anglers.
"I cannot tell you what a loss this is!" said Darcey Byrne of Spokane, reacting to the news on an S-R Facebood post. "I look forward to driving the (Rattlesnake Grade) just to get Boggan's shake."
Following is more information from an interview with owner Bill Vail, from S-R weekend editor Nathanael Massey:
RIVERS – Boggan's Oasis, an iconic cafe and fishing staging area on the Grande Ronde at SR 129 near Anatone, Wash., burned to the ground during the night into this morning.

No injuries reported, according to Bill Vail, who co-owns the business with his wife, Farrel.

Vail said that the fire started around 11:00 p.m. and burned heavily "for the next couple of hours."

"The only reason we realized the fire was going on was, we happen to be avid Gonzaga fans and so we were up later than usual last night watching the game," Vail said. Their residence is only about 20 feet from the cafe, and they realized the builing was on fire after hearing a series of loud bangs, he said.

He called the cafe a "complete loss."

For decades, Boggan's has served as a base for getting fishing guides and shuttles to float and fish the Grande Ronde, as well as for whopper breakfasts, pies, ice cream and old-fashioned milk shakes plus the buzz on what was happening on the river. The site is located at the only highway crossing of the river, which is popular with steelhead and bass anglers.

The cafe was built in the late 1940s, and has undergone two major overhauls since then, Vail said. It was the original structure at the site, which has expanded to include cabins, a doublewide, and space for tent camping.

Bill and Farrel Vail have owned the business for the past 34 years, after purchasing it from the original owner, its namesake.

Bill Vail said it would likely be several days before the cause of the fire is determined, and that he and is wife are waiting to hear back from their insurance company. Asked if they planned to rebuild, he said they would have to wait and see.

"I'm 84, and my lovely wife, she's 82," he said. "It will work out. Everything's in God's hands. It will work out."
---
---