Mon., Nov. 20, 2017
Citizens advise fish, wildlife agency on generating revenue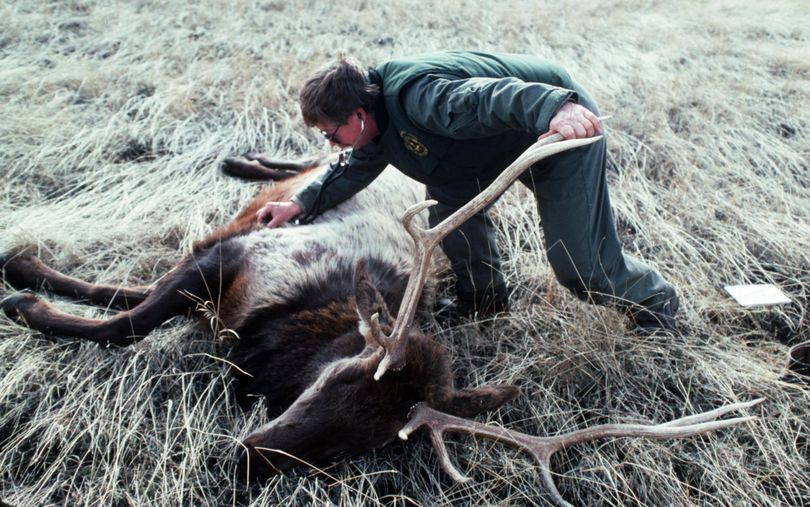 WILDLIFE MANAGEMENT -- Two people from Spokane have been appointed to a 20-member advisory committee to help the Washington Department of Fish and Wildlife a with strategic planning, development of legislative proposals and future budget requests.
David Cloe of the Inland Northwest Wildlife Council and Mike Petersen of The Lands Council will travel to Lacey on Dec. 6 for the group's kickoff meeting. Its first task will be to help WDFW develop a long-term revenue plan. The only members of the committee from Eastern Washington are Cloe, Petersen and Rachel Voss of Yakima, representing the Mule Deer Foundation.
According to a release from WDFW:
When they enacted the 2017-19 biennial state operating budget, lawmakers directed WDFW to complete three tasks to improve the department's long-term financial stability and operational efficiency:

Develop a long-term plan to balance projected expenses and revenues by providing prioritized options for spending reductions and revenue increases.
Identify and implement management improvements and operating efficiencies.
Conduct a "zero-based budget review" to accompany the department's proposed 2019-21 operating budget.

The Legislature also directed WDFW to obtain public input on revenue options and to reports its activities quarterly to the Fish and Wildlife Commission, the Governor's budget office, and the Legislature.

Nate Pamplin, WDFW policy director, said this process represents the department's first comprehensive management, operations, and financial review in more than 10 years.

"Rapid population growth and recent state and federal budget trends pose major challenges for fish and wildlife management," Pamplin said. "The advisory committee will provide valuable perspectives and recommendations about the role the department plays in conservation and the outdoor economy."

Pamplin said the advisory group members reflect the wide range of the department's current and planned programs and services. A list of the members appears below.

All meetings of the advisory group will be open to the public and will include public comment opportunities.
---
---