Bald eagles boom! Gathering quadruples in a week at Lake Coeur d'Alene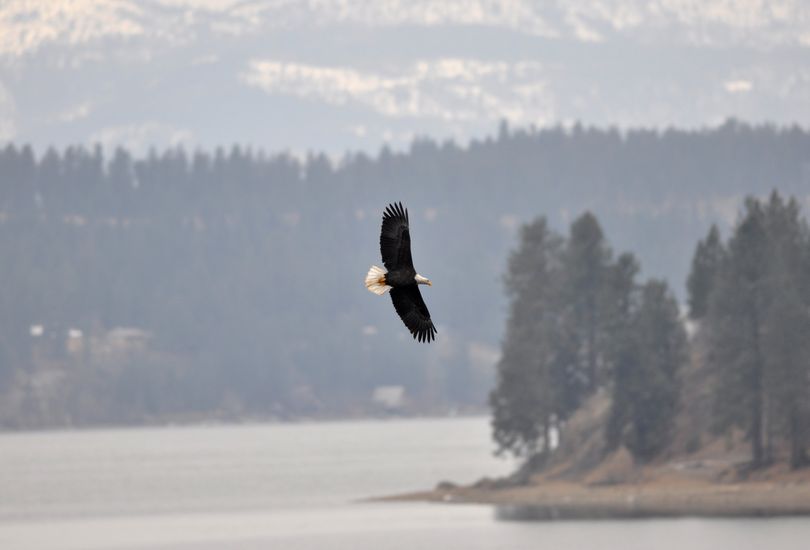 WILDLIFE WATCHING -- The number of bald eagles increased nearly four-fold since last week for their annual gathering to feast on kokanee spawning in the northeastern corner of Lake Coeur d'Alene.
Carrie Hugo, U.S. Bureau of Land Management wildlife biologist, counted 146 bald eagles today -- 129 adults and 18 immature -- in the Wolf Lodge Bay area. That's up from 37 eagles counted last Wednesday during her first weekly survey of the eagle-watching season. On Nov. 20, 2016, she counted only 26 bald eagles.
Hugo's count found 37 eagles in Beauty Bay and 55 on the ridge across from Higgens Point.
Bald eagles traditionally show up from early November into January for a winter feast of spawning kokanee.
S-R Outdoors is making it easy for you to share your photographic gems with our Readers' Outdoor Photo Gallery.
Stay tuned for what's likely to be a lot more eagles at Wolf Lodge Bay during the peak period that's coming up in mid-December.
---
---