Thu., Oct. 5, 2017
Hearing protection essential as ammo for hunters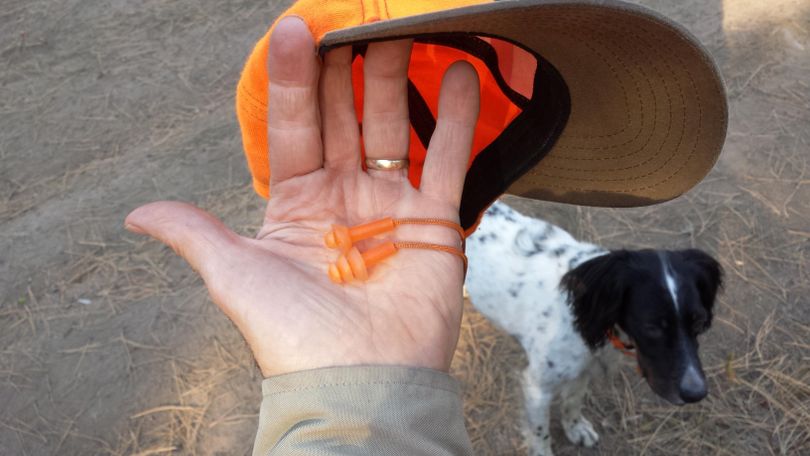 HUNTING -- Shooting ranges require users to have hearing protection. But many of the shooters who are honing their shotgunning skills at the skeet range this week or zeroing in their deer rifles will head into the fields or forest on opening day with nothing in their ears.
Hunters rationalize that hearing protection puts them at a disadvantage. They can't hear the beating of wings that spells a rooster pheasant flushing. They can't hear the snap of a twig that gives away a whitetail buck approaching a stand.
But the alternative is ringing in the ears and the eventual sensation of having your ears stuffed tightly with cotton all the time, even though they're not.
Exposure to noise greater than 140 decibels can permanently damage hearing. Even the diminutive .22-caliber rifle can produce noise around 140 dB, while big-bore rifles and pistols can produce sound more than 175 dB, according to the American Speech-Language Hearing Association.
Muzzle brakes or other modifications can make the firearm louder.
Anyone taking a kid out hunting this season should, at the least, go to the drug store and buy a bag of disposable hearing protection devices. Stash them in your hunting rig, boat, and jacket pockets to avoid any excuse of finding yourself and a kid in the field unprotected.
Exposure to a single shot can cause severe hearing loss, the ASLHA says.
Put yourself in a duck blind with a couple of buddies and flights of mallards pouring in and you're asking for major hearing damage unless your ears are protected.
Electronic hearing protection is available that amplifies softer sounds while shutting off the loud report of a gun shot. While these devices are not cheap, I highly recommend the investment.
But at the very least, use standard ear plugs.
Firearm users tend to have high-frequency permanent hearing loss.
I learned this the hard way a few years ago when I met a hiker who had paused on a trail in Grand Canyon with a smile on her face. "Isn't that the most beautiful sound?" she said as I approached her.
I looked puzzled because I didn't hear anything.
When she described the notes I realized I'd lost my ability to hear the cascading call of the canyon wren, one of my favorite bird sounds.
I'd rather be slightly disadvantaged while hunting in the field than permanently hearing disabled.
---
---