Wed., Oct. 11, 2017
Bike laws weak in protecting walkers on Centennial Trail, police say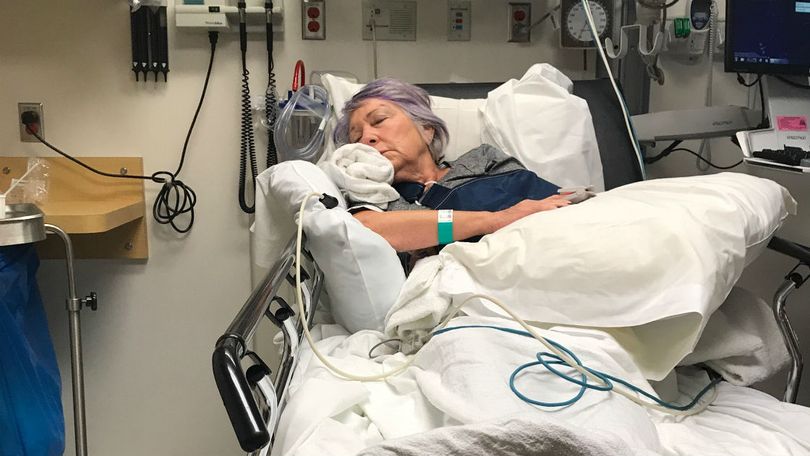 TRAILS – Readers had lingering questions, and so the The Spokesman-Review, about last Sunday's story about a woman who was struck from behind by a bicyclist as she walked on the Spokane River Centennial Trail.
The Spokane Police Department told Virginia Pearsall, 67, that no charges would be filed against the cyclist who knocked her to the ground in the Sept. 22 incident in which she suffered bruising and a fractured elbow.
"Pedestrians have the right of way and at the very least he should have slowed down," she said.
Officer Josh Laiva, Spokane Police Department spokesman, said Pearsall can make her case in a civil suit against 44-year-old cyclist Justin Haller, who also was injured in the incident. Pearsall said she is considering a suit.
"There were no criminal charges to pursue on that issue," Lavia said after being contacted by The Spokesman-Review for an explanation.
"Our officer took an incident report," Laivia said. "The incident occurred on a trail, not a roadway and the woman was struck by a bicycle, not a motor vehicle. In addition, it doesn't appear to be an intentional act. So at this time, no criminal charges are being pursued."
While a civil court might rule one way or the other, "criminality doesn't enter into it under any of the crime codes," Laiva said.
Police have to look at the circumstances surrounding the event in determining whether to file charges, he said.
"It's likely the bike rider in this case made some poor decisions, but it's still ultimately an accident," he said. "If it's not willful and intentional, we can't charge someone with assault."
Also, he said, rules of the road on who has the right-of-way don't necessarily apply on a trail.
"If the incident had happened on a roadway, it may be a different story from the police point of view, but we would have to take the totality of the circumstances into account."
---
---