Wed., Oct. 11, 2017
Idaho requires stop at game check stations; Washington says please do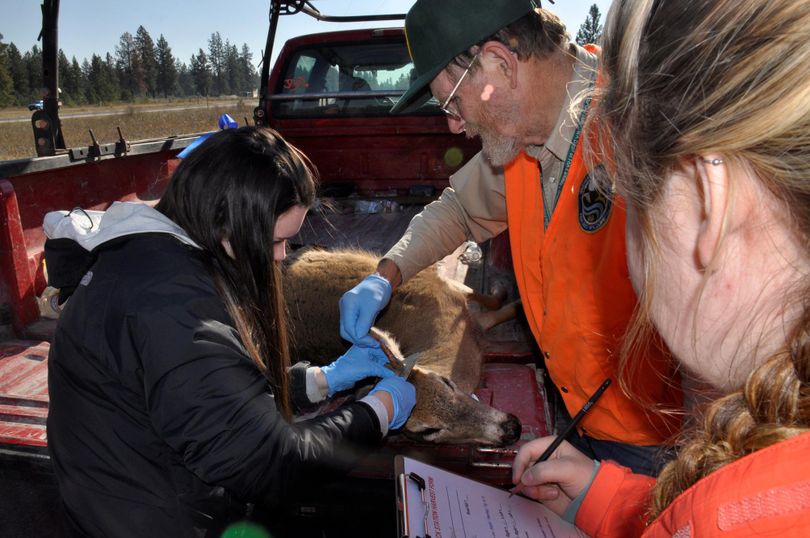 HUNTING -- Big-game hunters heading out this week can help wildlife managers in Idaho and Washington collect valuable information about deer and elk populations by taking a few minutes to stop at a hunter check station if they pass one on their way home.
Idaho law requires all hunters and anglers to stop at state Fish and Game Department temporary check stations regardless of whether they were successful on a day trip or from a multiday outing.
Washington no longer requires sportsmen to stop at check stations, but Fish and Wildlife Department biologists say the information they get from the hunters who voluntarily drive in are among the best sources of information for managing big-game and bird species.
Idaho relies heavily on check station data for computing final season success and harvest figures along with hunter harvest reports and telephone surveys.
Idaho's Panhandle Region will have have check stations periodically throughout the deer and elk seasons at sites such as Enaville and St. Maries.
Washington's Spokane Region will staff a check station Oct. 15, 22 and Nov. 19 at the U.S. Highway 395 weigh station north of Deer Park. The check station at the U.S. Highway 2 weigh station near Chattaroy will be staffed only on Nov. 18. Hours of operation for the check stations will be 9:30 a.m. to dusk.
---
---