Fri., Oct. 20, 2017
Helicopter to fly power poles onto South Hill bluff; trails to close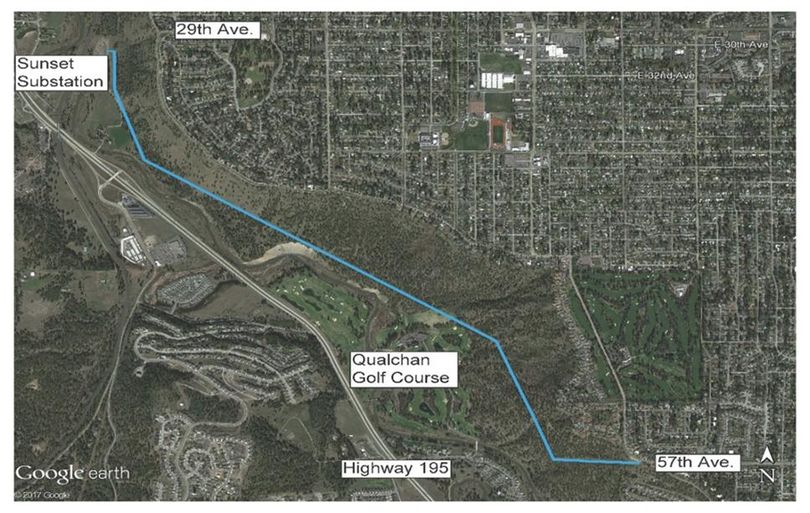 TRAILS -- Portions of the South Hill bluff trails are set to be closed on Monday and Tuesday as Avista uses a helicopter to fly in new power poles for a transmission line rebuild project.
Depending on weather conditions, the helicopter will be flying Oct. 23-24. The transmission line corridor and all South Hill bluff trails that cross the corridor from Avista's Sunset substation off Highway 195 to 57th Avenue and Hatch Road are scheduled to be closed from 7 a.m. on Monday until about 4:30 p.m. on Tuesday, Avista says in a release.
The helicopter is being used to minimize impacts to the bluff as transmission poles are placed and removed. Avista is rebuilding 2.75 miles of the transmission line along the lower South Hill bluff that serves portions of the South Hill and Spokane Valley and supports downtown Spokane. This is the second year of a two-year project that will improve service reliability and safety, meet the growing energy needs of customers and improve line efficiency.

The rebuild of the transmission line includes reducing the number of structures and poles by replacing 1940s-era wooden poles, which are past their expected life, with taller wood-equivalent steel poles and installing more efficient power lines and equipment. The project is expected to be completed in November.
---
---