Fri., Sept. 1, 2017
John Wayne rail trail extension celebrated at Tekoa fundraiser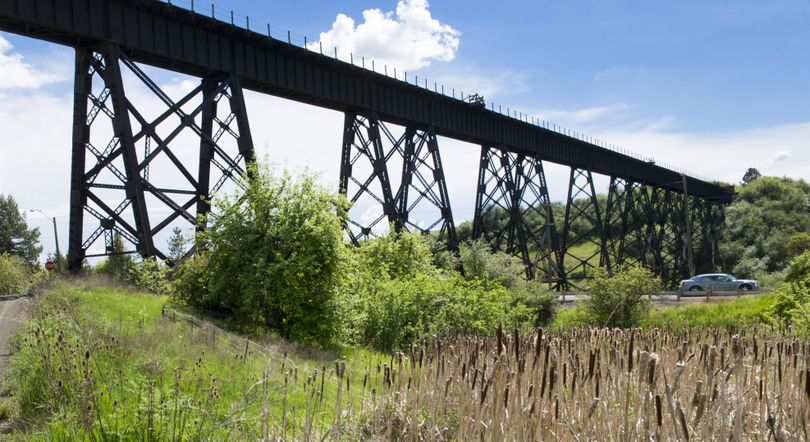 TRAILS -- The Tekoa Trail and Trestle Association is devoting proceeds from its annual fundraiser this year toward restoration of the John Wayne Trail and its connection to the Trail of the Coeur d'Alenes.
The Gala set for 6 p.m. on Sept. 9 at the Tekoa Mansion, 141 S. Howard in Tekoa, will include music, beer and wine, appetizers, door prizes, gaming tables and a silent auction.
The John Wayne Pioneer Trail, the largely undeveloped Eastern Washington portion of a rail trail that crosses most of Washington, will become the longest rail-to-trail conversion in America when the connection is made to the Trail of the Coeur d'Alenes in Idaho, Blaszak said.
Seven Idaho farm families are making way for a rail-trail connection from the Idaho state line to Plummer, with a ribbon cutting ceremony coming in November, he said. The Trail of the Coeur d'Alenes is a paved rail trail from Plummer to Mullan, with unpaved rail trail running from there over Lookout Pass into Montana.
"You can now get on your bike or horse or into your sneakers and travel all the way from Seattle to St. Regis, Montana, on this magnificent ribbon of historic beauty," he said.
Info: savethejohnwaynetrail.com
---
---