Fri., Sept. 1, 2017
Washington posts hunting prospects for 2017 seasons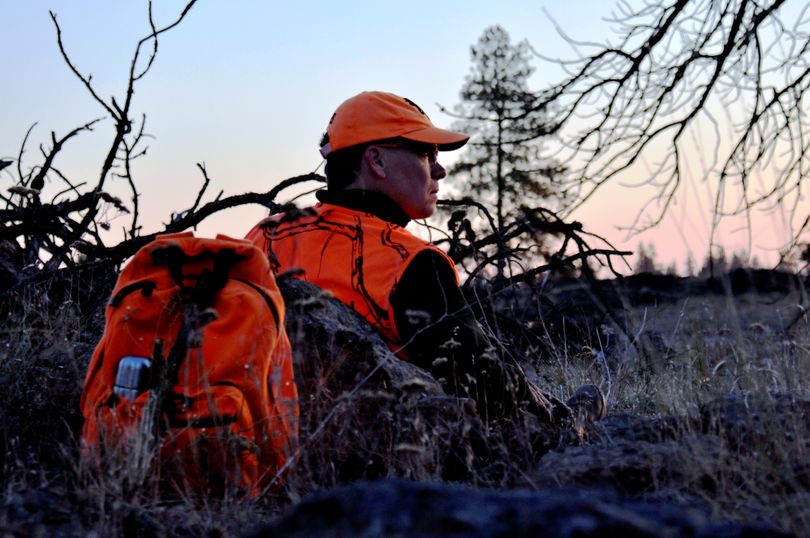 HUNTING -- With hunting seasons for deer, elk, upland game birds, waterfowl and other migratory birds getting underway this month, the Washington Department of Fish and Wildlife has posted its annual online guide to hunting opportunities throughout the state.
WDFW's Hunting Prospects report, available at wdfw.wa.gov/hunting/prospects, provides information updated by local biologists regarding game populations, hunting rules and land access in every game-management district in the state.
State game managers expect another good year of hunting, although hunters can expect new restrictions on deer and elk hunts in some areas due to the harsh conditions last winter.
Antleress deer hunting in Eastern Washington was cut back this year, including for youth and senior hunters, because of concerns for deer populations still recovering from setbacks, including a bluetongue outbreak two years ago followed by deep-snow winter conditions.
"This last winter was one of the tougher ones we've seen in recent years, and we have to give the herds – particularly those east of the Cascades – some time to rebuild," Aoude said. "Fortunately, most Washington deer and elk benefitted from a previous string of mild winters, so the affected herds are only slightly below our population objectives."
Gamebird hunting prospects are looking up, according to the report.
Late spring rains also delayed nesting for doves and some other upland game birds, but observations in the field indicate a good hatch this year, said Kyle Spragens, WDFW waterfowl manager.
Especially encouraging is the boom in the state's waterfowl populations, which have rebounded from the drought of 2015, Spragens said. Among the various species of ducks and geese that breed in Washington state, Canada geese are up by 17 percent, mallards are up by 74 percent and wood ducks are up by 76 percent from last year.
"This year's long, wet spring was a boon to waterfowl in our state," Spragens said. "Those local birds will be the focus of hunters' attention until northern birds arrive later in the year from Canada and Alaska."
Several new rules that take effect this year for Washington hunters include:
Youth-only hunts: The traditional bird hunt for hunters under age 16 has been split between two weekends this year, providing more options for them and the non-hunting parents, guardians and mentors who accompany them. The youth hunt for waterfowl is scheduled Sept. 16-17, followed by the youth hunt for pheasant and other upland game birds Sept. 23-24.
Goose bag limits: Starting Oct. 14, hunters in most areas will be allowed to take up to six white geese and 10 white-fronted geese – in addition to their limit of four Canada – per day. The change reflects the large number of white geese on the northern breeding grounds.
Special deer hunts: Youth hunters and hunters with disabilities can hunt any deer in Game Management Units (GMU) 101, 105, 108, 111, 113, 117, and 121 from Oct. 14-15 and Oct. 21-22 during the modern firearm general season.
Hoof disease precaution: Several units have been added to the list of GMUs where hunters are required to remove and leave behind the hooves of harvested elk to reduce the spread of elk hoof disease. Those units include GMUs 633 and 636 in Mason County, and 407, 418, 437, and 454 in north Puget Sound.
These and other hunting regulations are described in WDFW's Big Game Hunting pamphlet or Migratory Waterfowl and Upland Game pamphlets, available at http://wdfw.wa.gov/hunting/regulations/.
---
---