Mon., Sept. 4, 2017
Seattle native breaks Appalachian Trail unassisted speed hiking record by 10 hours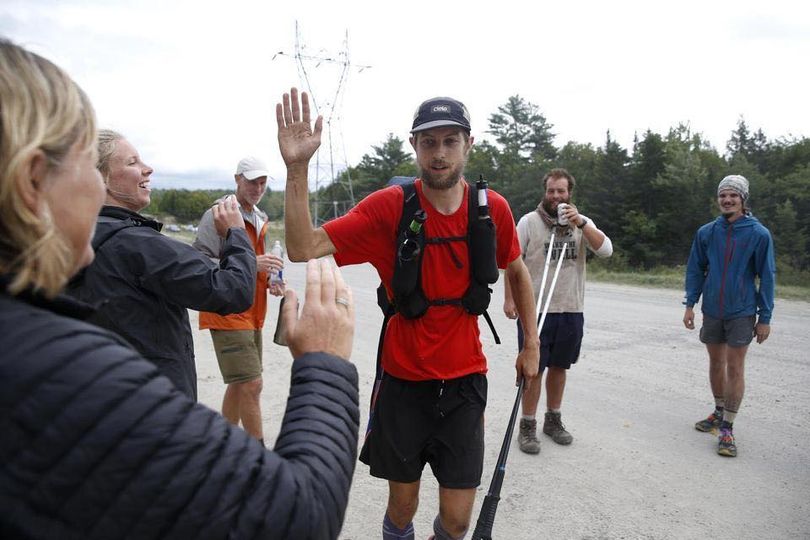 TRAILS -- A Seattle native and former Boston College cross-country runner has traversed the 2,190-mile (3,524-kilometer) Appalachian Trail in record time after a sleepless, 37-hour sprint to the top of Maine's Mount Katahdin in gale-force winds, the Associated Press reports.
Joe McConaughy, known on the trail as "Stringbean," reached the mountain summit Thursday, finishing his trek in 45 days, 12 hours, 15 minutes. He averaged about 48 miles (77 kilometers) daily.
The 26-year-old, well known in speed hiking circles, tells the Boston Globe that he loves running, hiking, the outdoors, "and pushing myself."
His unofficial time beats the previous best by about 10 hours and McConaughy says he did it without outside help. He says he mailed his food and supplies before starting in Georgia.
Northwest hiker Heather "Anish" Anderson claimed the unassisted record in 2015 in 54 days, 7 hours and 48 minutes.
McConaughy holds the assisted speed record for the Appalachian Trail while Anderson holds the unassisted speed record for that 2,660 route.
McConaughy used global-positioning data and social media time stamps to back his claim.
Neither the Appalachian Trail Conservancy nor the Appalachian Trail Conference keeps official records.
---
---