Tue., Sept. 12, 2017
Mill Pond Dam removal get underway near Sullivan Lake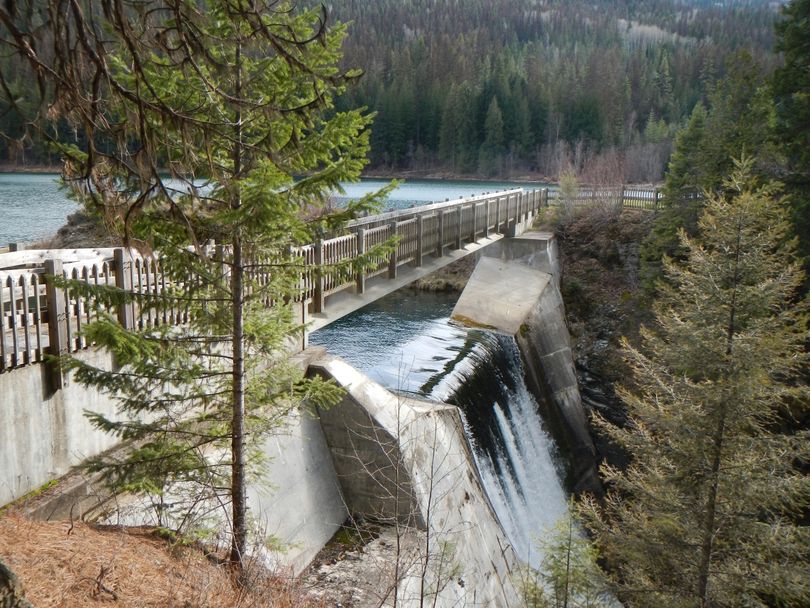 DAMS -- A $16 million project to remove century-old Mill Pond Dam and restore Sullivan Creek downstream from Sullivan Lake is slowly getting underway this month.
Seattle City Light has been preparing for the removal of the small dam in Pend Oreille County for years. The dam no longer produces power and is being removed to improve stream processes, fish habitat and fish passage on Sullivan Creek.
Additional benefits include improved safety and recreational amenities. The 64-acre pond behind the dam has been the site of primitive campground and hiking trails. The Mill Pond Historic Site to illustrate the history of the dam from which a large wooden flume once transported water 3.5 miles to a cement plant at Metaline Falls.
Removal of the dam -- 134 feet long and about 55 feet high -- should be completed in November. The campground and trails will be closed likely through 2018 during the stream restoration work.

"The Mill Pond Dam removal is one of several habitat restoration projects City Light is performing in the Sullivan Creek watershed," said John Armstrong, Seattle City Light Boundary Licensing Manager. "Collectively these projects will help restore native salmonids in the Sullivan Creek and the Boundary reservoir."
More information: Mill Pond Dam Removal Project.
---
---