Wed., Sept. 13, 2017
Avista powerline work starts on South Hill bluff; some trails affected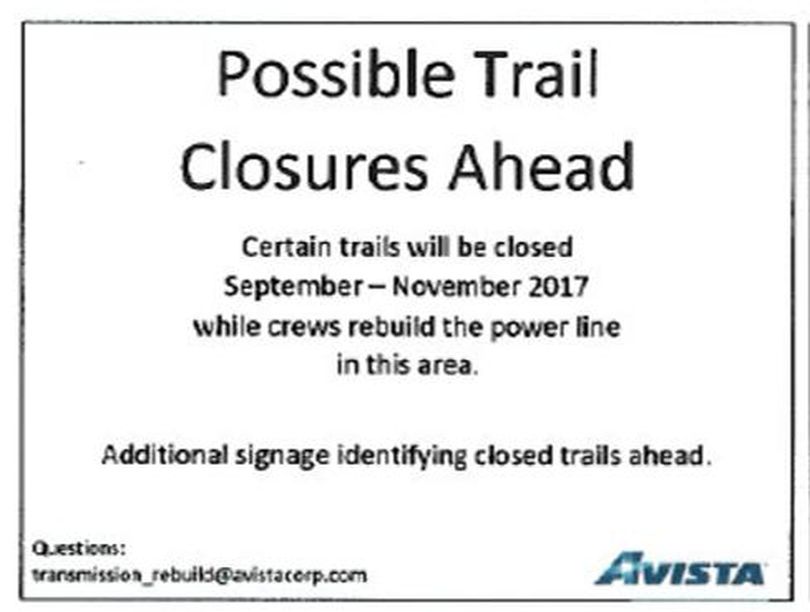 TRAILS -- Some South Hill bluff trails will be temporarily closed off and on during the next two months as Avista uses vehicles and occasionally a helicopter to replace 2.7 miles of transmission line through the area.
Work has started this week and will likely run through November, Avista says in a release.
No new access roads will be created, officials say. However, signs will sometimes be posted to close portions of trails during equipment use and digging. Trail closures will be re-evaluated day by day. The trails are popular with hikers, runners and mountain bikers.
All trails crossing the entire length of the powerline right of way will be closed when helicopter work is taking place, officials say.
"Most trails will not be impacted during the bulk of the projects, and weekend trail use should be able to continue as normal," the release says.
Sign up for email updates on the project work by emailing a request to transmission_rebuild@avistacorp.com
---
---