Wed., Sept. 13, 2017
Wolf over its head in swimming attack on whitetail buck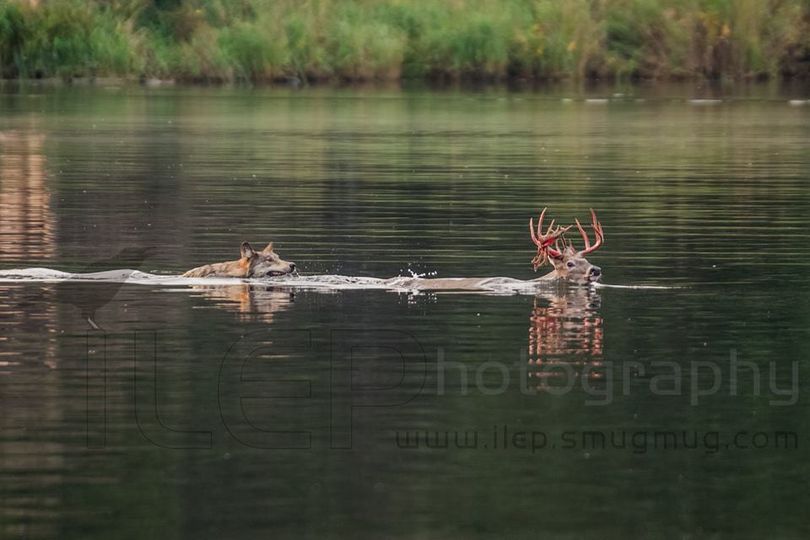 WILDLIFE -- A wolf could out-swim a white-tailed deer but couldn't make the buck a meal.
Canadian amateur photographer David Smith was canoe-camping recently in Lakeland Provincial Park and Recreation Area in northern Alberta near Lac La Biche when the deer plunged into the water with a wolf in close pursuit.
His series of photos, which are available for viewing on his Facebook page, shows the wolf catching the whitetail and biting its rump several times but then giving up. Perhaps the wolf had been kicked or maybe it simply figured it was futile to kill a deer in the middle of a big lake, Smith said.
The buck swam away.
See more of Smith's photography at ilep.smugmug.com.
---
---