Mon., Sept. 18, 2017
Coal spilled from train derailment smoldering along Clark Fork River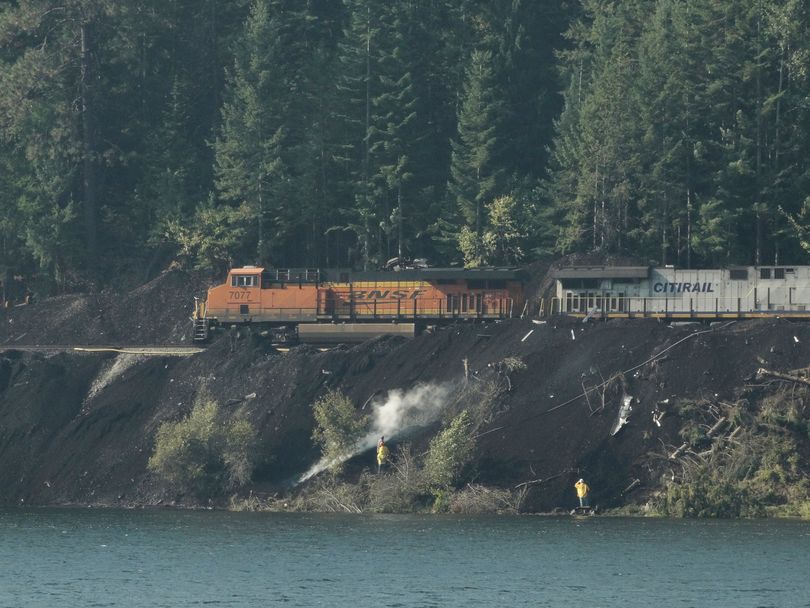 ENVIRONMENT -- A month after a train derailment spilled up to 30 car loads of coal down the bank of the Clark Fork River, the coal is still there settling down into the water, and it's smoldering.
Photos snapped by residents of the Heron, Montana, area on Sunday show Montana Rail Link crews running fire hose from a train down to the smoldering coal.
This is bad news, unless you're an angler who doesn't want to bring the grill from home to cook his catch for a shore lunch along the river.
The photos were taken in Montana across the river from Milepost 8 on SR 200 east of the Idaho state line.
---
---