Wed., Sept. 20, 2017
Deer feeding ban eyed in Bellingham, where blacktails are making neighborhoods home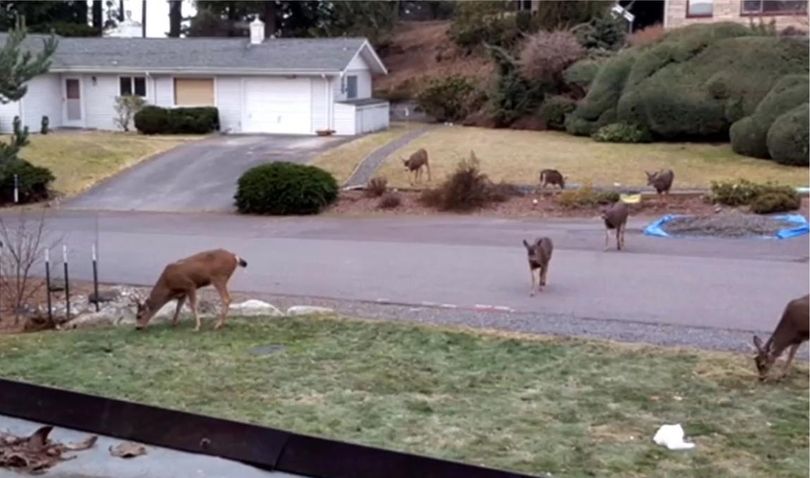 URBAN WILDLIFE -- Feeding deer could soon be against the law in Bellingham, as the animals are invading a local neighborhood at an out-of-control rate.
KOMO-TV reports dozens of deer and a growing number of several others are frequently being spotted around the South Hill neighborhood of Bellingham.
Bellingham City Council President Michael Lilliquist says the number of deer is getting out of control because "people are intentionally feeding the deer."
Lilliquist says the city is considering a ban on feeding deer.
In other cities, such as Helena, Montana, city officials finally got citizen approval for lethal deer control after a buck in the rut forced a paper boy to dive under a parked vehicle for his own safety. A video made in Cranbrook, British Columbia, of a deer attacking a dog forced that city to deal with urban deer. Helena now periodically traps the deer in town, dispatches them humanely and gives the meat to local food bank.
It's not clear yet whether Bellingham residents could stomach the practical Montana approach. It's not even clear what consequences neighbors would face if they continue to feed the animals, but some residents and officials hope is will begin to solve the growing problem, KOMO reports
The Bellingham City Council has not scheduled a vote on the proposed ordinance.
---
---