Illegal gillnetters busted on Deschutes with 85 chinook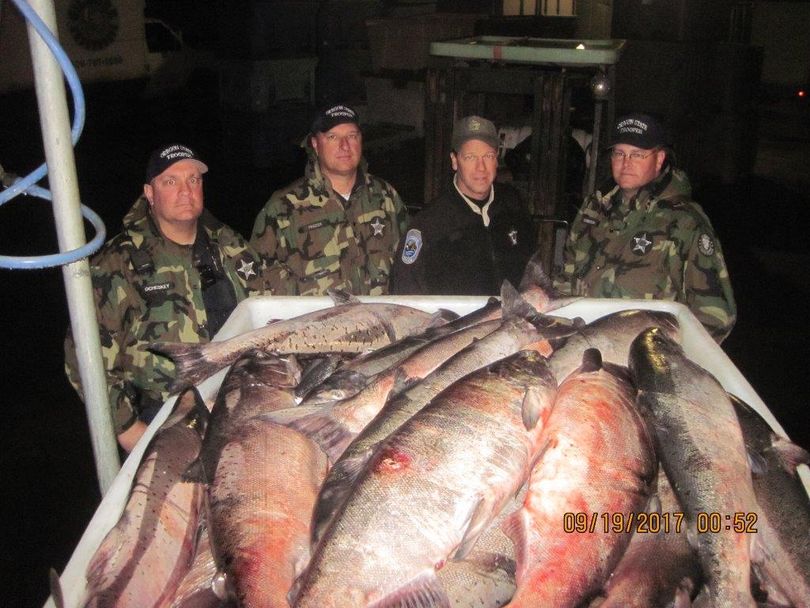 FISHING -- Working on numerous complaints of illegal gillnetting on the Columbia River at the Deschutes River Sanctuary, Oregon State Police teamed with Washington Department of Fish and Wildlife Enforcement for a nighttime river patrol that caught two people deploying gillnets illegally before confiscating 85 chinook salmon and one steelhead.
The Sept. 18 patrol located a boat operating without required lighting in the sanctuary with 3 persons onboard. They also discovered the boaters had deployed a gillnet longer than 1,100 feet in violation of 800-foot length restrictions as well as being in a sanctuary that's closed to gillnetting year-round.
Lane Meanus, 26, and Ashley Leslie, 24, both residents of Celilo Village, were arrested for multiple criminal acts.
The investigation discovered 85 chinook and one steelhead with a current market value of $3,500.
---
---