Washington kills three wolves this season to quell cattle attacks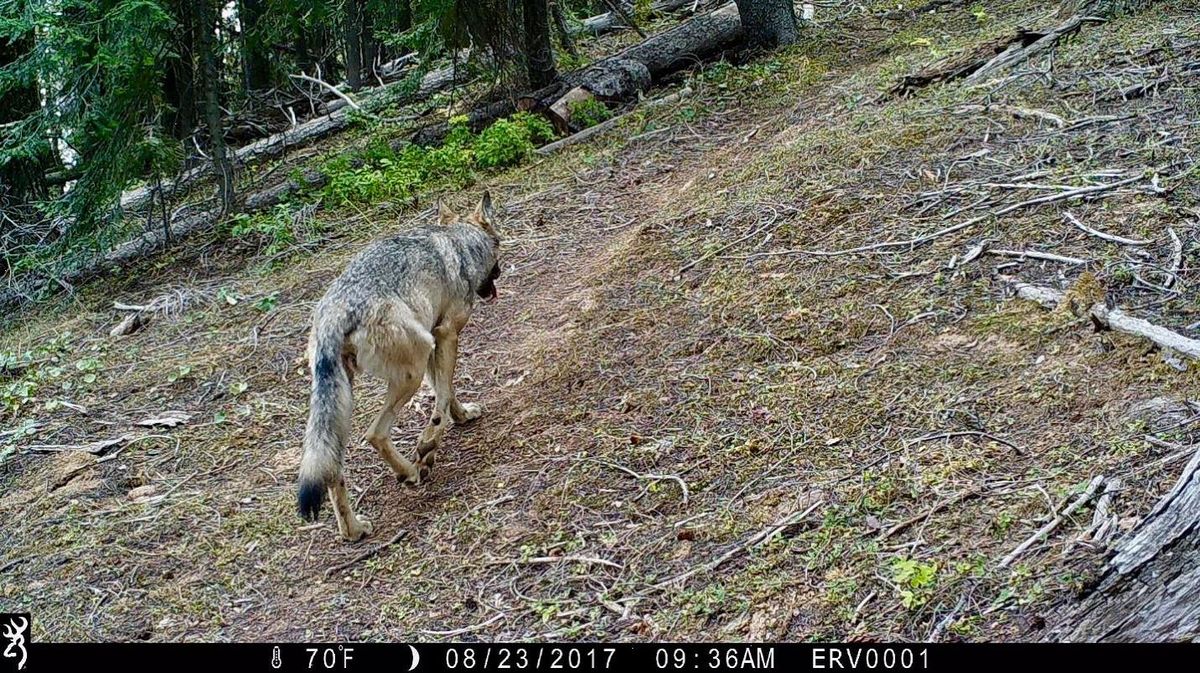 ENDANGERED SPECIES -- Killing three wolves from two northeastern Washington wolf packs appears to have had the desired affect of stopping a series of wolf attacks on cattle, officials say.
Wolves have kept Washington Department of Fish and Wildlife field staff busy this summer, especially in Stevens, Ferry and Asotin counties.
At least six wolf attacks on livestock have been confirmed this season despite prevention efforts including range riders. Cattle depredations have been confirmed in Stevens and Ferry counties this summer as well as in Asotin County, where a cow and calf were attacked this month southeast of Cloverland by the Tucannon Pack.
Two wolves from the Smackout Pack and one wolf from the Sherman Pack have been killed by state-authorized shooters in response to separate incidents. In both cases, no further cattle attacks in those pack areas have been confirmed.
Gray wolves are protected in Washington by state endangered species rules, but lethal measures can be taken in cases of self-defense or repeated attacks on livestock.
The wolf from the Sherman Pack in Ferry County was killed by shooters between Aug. 25 and Sept. 1 following confirmed wolf attacks on cattle on Aug. 24 and 28, according to wolf management reports posted by the agency. The Sherman Pack was involved in six confirmed cattle attacks in a span of 11 months.
More than a dozen incidents were investigated in the past month alone to see if wolves were culpable in attacks on livestock and pets. Dogs, coyotes and other issues were the cause of most of those reports, officials said.
However, a wolf that officials say may be part of a new pack forming in northern Stevens County killed a cow, confirmed on Aug. 31. The culprit in the livestock attack is thought to have dispersed from the Dirty Shirt Pack. That wolf has been photographed in proximity to a wolf that branched out of a pack in British Columbia, officials said.
The Dirty Shirt disperser killed the cow in a fenced pen on private land despite daily checks by the producers and other deterrent actions such as using lights, said state wolf manager Donny Martorello.
The department earlier this year had confirmed at least 20 wolf packs in Washington.
Stevens County holds the majority of wolves that are naturally moving back into Washington from Idaho, British Columbia and Oregon. Six of the 20 confirmed packs in Washington are in Stevens County.
At least one wolf in all of the confirmed packs has been captured, fitted with a GPS collar and released so biologists can monitor pack movements.
One wolf that dispersed into Western Washington this season was captured and collared. At last report, it was still in Skagit County.
---
---