Mon., Sept. 25, 2017
Lawsuit would prevent Washington from killing more wolves to protect cattle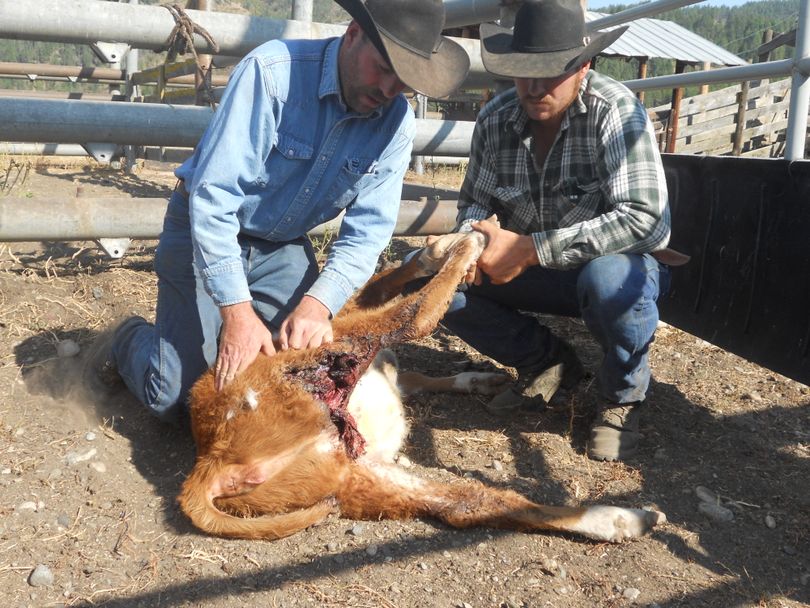 ENDANGERED SPECIES -- Two conservation groups say they filed a lawsuit today seeking to stop the Washington Department of Fish and Wildlife from killing any more state-endangered wolves.
Three wolves from two packs were killed by state-authorized shooters this summer in an effort to stop a series of wolf attacks on cattle that occurred on public and private land in northeastern Washington. No further attacks on cattle have been confirmed.
However, in today's suit the Center for Biological Diversity and Cascadia Wildlands claim the agency's killing of wolves from the Smackout and Sherman packs failed to undergo required environmental analysis. The protocol was created by a Wolf Advisory Group that includes about 18 people with a range of interests, from wolf advocates to ranchers. The protocol was revised this year.
Amaroq Weiss, the Center's West Coast wolf advocate, said the suit was filed by attorneys from the law firm Lane Powell in Thurston County Superior Court.
"Reasonable minds can differ on when we should and should not be killing wolves, and whether the killing of the wolves in these two packs was justified, " Nick Cady, legal director for Cascadia Wildlands said in a release. "But there is no question that we should be fully analyzing the efficacy of these actions, welcoming public and scientific input, and be able to hold the state accountable."
The Fish and Wildlife Department has been following the protocol threshold of five cattle depredations within 10 months before authorizing the killing of some wolves a pack. The protocol also requires a list of preventative measures to be addressed by the livestock producer before lethal removal of wolves is authorized by Jim Unsworth, agency director.
Two wolves from the Smackout Pack were killed this year along with one wolf from the Sherman Pack. Since attacks on cattle have stopped, no more wolves have needed to be killed, state wildlife officials say.
Weiss says supplemental environmental impact statements should have been completed before allowing lethal removal of wolves.
"We just discovered these facts," Weiss said when asked in a telephone interview why the lawsuit is being filed now even though lethal removal of cattle-attacking wolves has been going on in Washington since 2012.
Donny Martorello, department wolf program manager, could not be reached for comment today.
The gray wolf is protected by state endangered species rules throughout Washington as well as by federal laws in the western two-thirds of the state.
Since 2012, Washington Fish and Wildlife has killed 18 state-endangered wolves. At the beginning of 2017, before the year's new crop of pups was produced, officials said the state held a minimum of 115 wolves in 20 confirmed packs.
Two wolves, including a disperser from British Columbia, may be forming a new pack, according to the agency's recently release wolf report.
Wolves are moving back into Washington on their own from neighboring Idaho, Oregon and Canada.
---
---