Washington proposals would simplify some fishing rules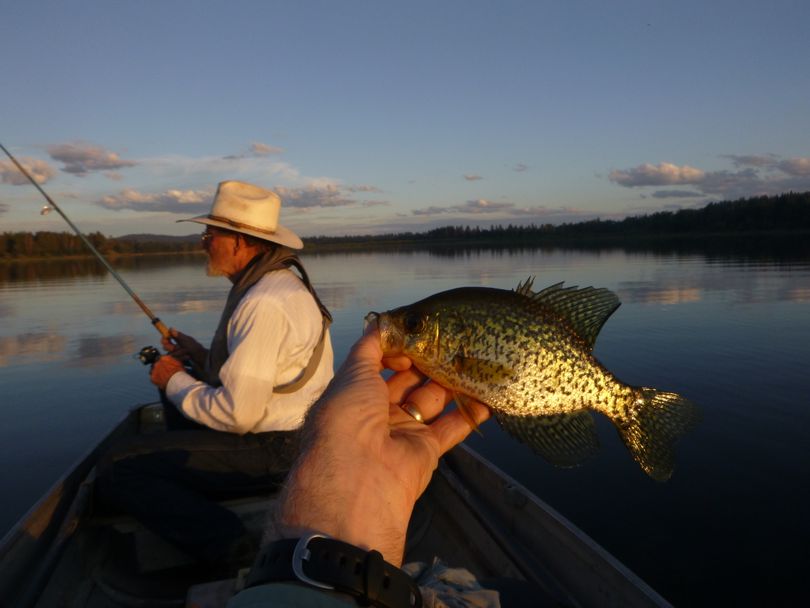 FISHING – Simplifying Washington's fishing regulations is the goal of 13 proposals that will be presented at public meetings across the state by Fish and Wildlife Department fish managers.
Public comment on a proposed package of simplified recreational fishing regulations for freshwater species, such as steelhead, trout and warmwater fish will be discussed Tuesday, Sept. 26, from 6 p.m. to 8 p.m., at Center Place, 2426 N. Discovery Pl. in Spokane Valley.
Many of the restrictions for specific waters – often sold in the past as ways to provide more opportunity and bigger fish – would be dropped. For example, the 9-inch minimum length limit for crappie meant to boost numbers of catchable size fish at Eloika Lake could be eliminated and returned to a statewide rule.
"For years, we've heard from people about how our regulations are complex – even for some of the most seasoned anglers – and act as a barrier to people trying to take up the sport," said Jim Unsworth, agency director. "So we've been developing a set of regulations that will be easier for all anglers to understand."
This is the first year of a three-year effort to simplify sportfishing regulations throughout the state. Next year, fishery managers are scheduled to work on salmon fisheries in marine and freshwater, while fisheries for shellfish and other marine fish will be addressed in 2019.
Examples of proposed changes include:
Standardizing the statewide season for rivers, streams and beaver ponds to the Saturday before Memorial Day through Oct. 31.
Eliminating mandatory steelhead retention in most waters.
Reducing the complexity of regulations – such as daily limits, size limits and seasons – in lakes and ponds.
Standardizing regulations in rivers and streams for bass, channel catfish, and walleye. Under the proposal there would be no daily limit or minimum size for those fish.
Rescinding the ban on chumming and allowing it statewide.
Removing limits and restrictions on brook trout statewide.
Review and comment on the proposed rules through Nov. 30 online. For a printed copy of the proposed rules, call (360) 902-2700.
A meeting also is scheduled Sept. 27 in Ephrata, 6 p.m., at the Grant County Public Works, 124 Enterprise St. SE.
The Washington Fish and Wildlife Commission will hear more comment on the proposals at it's Dec. 8-9 meeting in Olympia.
---
---