Ice Age Floods experts lead hikes to upper Grand Coulee sites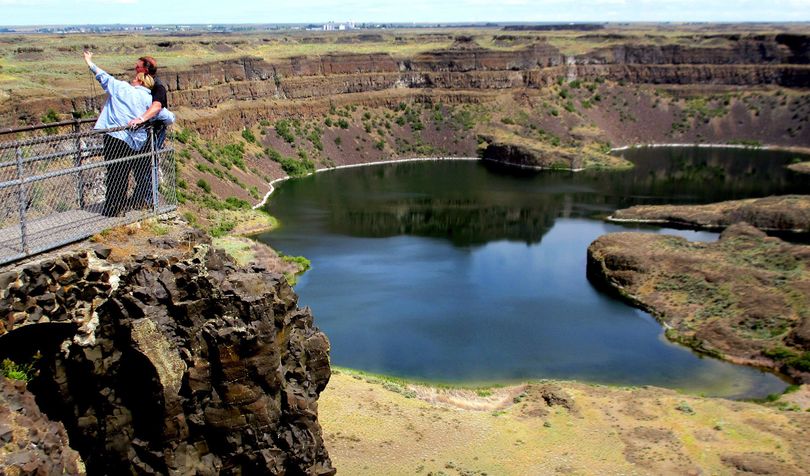 GEOLOGY – Ice Age Floods Institute experts will lead two hikes to learn the geology of features such as a giant cave arch in central Washington's upper Grand Coulee in October.
Geologist-authors Gene Kiver and Bruce Bjornstad will lead groups to:
Castle Lake Basin, Oct. 7, hike 3.5 miles round-trip plunge pool lake and potholes east of Dry Falls Lake. Involves descent on fixed ladders.
Giant Cave Arch, Oct. 8, hike 3 miles to a rock shelter cave.
Both hikes begin at 9:30 a.m. with return by 6 p.m. Kiver and Bjornstad are author of the guidebook, "On the Trail of the Ice Age Floods."
Camping near the hikes is available at Sun Lakes or Steamboat Rock state parks. A Washington Discover Pass is required on parked vehicles.
Preregister with the IAFI Cheney-Spokane Chapter, iafi.org/iafi.
Info: email Kiver at froghollow@sisna.com.
---
---