Grouse hunter and bird dog have harrowing encounter with wolves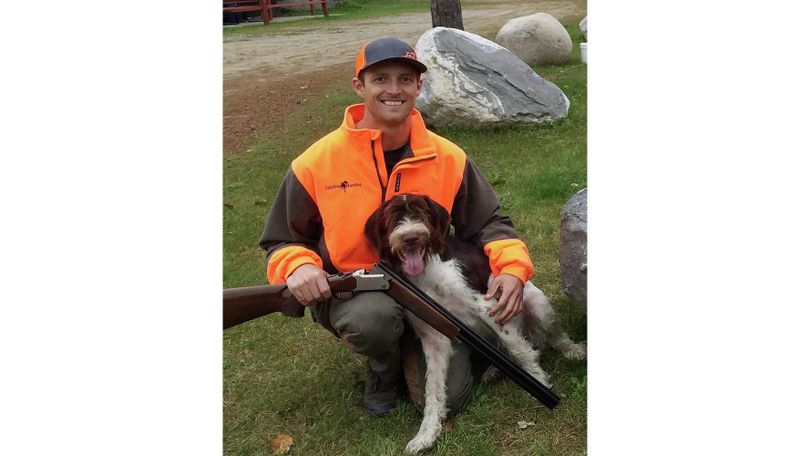 HUNTING -- After reading the alarming account of a grouse hunter's way-too-close encounter with a pack of wolves, I may always leave the window of my pickup open when I'm out in wolf country with my bird dog.
Minnesota hunter Justin Bailey was hunting ruffed grouse Tuesday when a wolf chased his hunting dog out of the woods.
"He was coming at me 100 miles per hour, and right behind him was a wolf, biting at his heels," Bailey, 33, told outdoor writer
Sam Cook of the Duluth News Tribune
. "They probably passed 5 or 6 feet from us."
Key points:
It was lucky if not freakish that a good bird dog wasn't killed.

After sending his dog into the woods to look for a grouse, Bailey was standing at the edge of the road with his son, Andrew, 3, and his nephew, Brock, 5, whom he had brought along for the day of hunting.

The wolf chased the dog, Henry, a 1-year-old German wire-haired pointer, back to Bailey's pickup in the road, nipping at the dog's legs, and the dog jumped in the open window of the truck, leaving the wolf to do a quick lap around the truck.

Two more wolves came out of the woods at the edge of the road. Three more came out about 100 yards down the road.

"I was yelling at the one that went around the truck. He wasn't very timid, that's for sure. He was 15 feet from the truck and turned around and watched me put the kids in the truck."

During the encounter, Bailey fired one round from his 20-gauge shotgun into the air in an effort to scare off the wolves. "They didn't even flinch," he said.

His dog was not injured.

The boys "thought it was the coolest experience in the north woods," Bailey said.... but... "It makes me not want to bring my dog in the woods anymore. Henry apparently had made up his own mind after the incident.

"The dog refused to leave the truck," he said. "I couldn't get him out of the truck the rest of the day."
---
---