Trumpeter swan pair raises 4 cygnets to fledge at Turnbull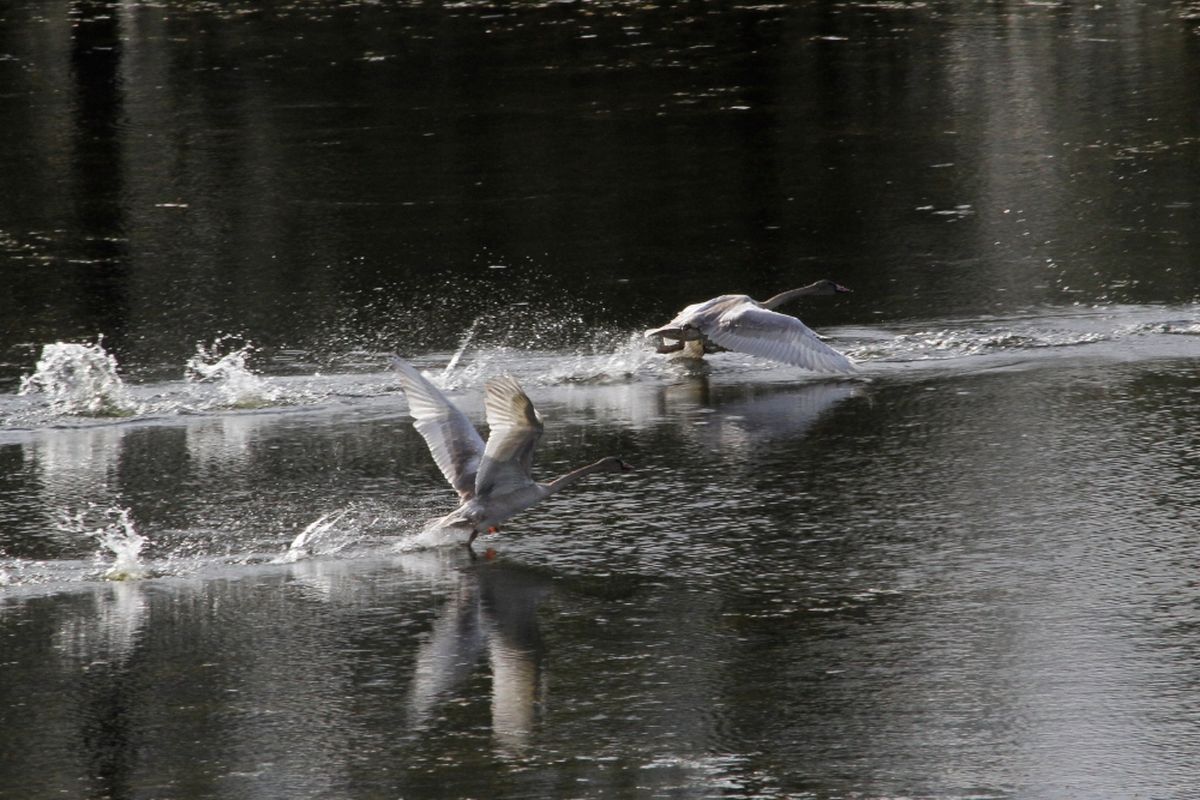 WILDLIFE -- A pair of trumpeter swan successfully raised four cygnets this summer at Turnbull National Wildlife Refuge, and the young birds made their first flights this month, says frequent refuge visitor and photographer Carlene Hardt.
"I'm glad to say that the family of six on Cheever Lake are looking great and the cygnets can now fly!" she said Wednesday.
Mike Rule, wildlife biologist at Turnbull, said the cygnets hatched around the third week in June so they probably have been flying for about a week.
Although a couple other trumpter pairs seemed to be scoping out the refuge this spring, the Cheever Lake pair was the only nest he could locate this summer.
---
---