The 'big' in big-time criminal history
A woman with a criminal history so extensive a prosecutor told a judge she has "more experience with misdemeanor citations than all of us combined" is back in jail on a charge she knows well: theft.
Nearly eights years after Lawanda R. Hopkins-Sparks, 57, stole a Red Cross donation jar set up for victims of the 9-11 terrorist attacks, she faces allegations of a low-level jewelry scam at a clothing store.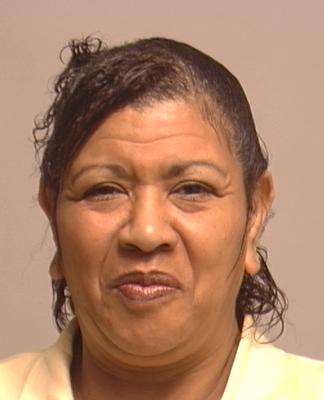 Hopkins-Sparks appeared in Spokane County Superior Court Wednesday on charges of third-degree theft and first-degree trafficking in stolen property. Crime Stoppers had offered a reward for information leading to her capture two days earlier.
She's already been convicted of third-degree theft 13 times.
Four of those convictions came in the years between her arrest for stealing a 9-11 donation jar at a Spokane Valley Texaco station in October 2001 and her arrest yesterday for an alleged theft in May at the downtown Nordstrom.
Hopkins has at least 32 criminal convictions dating back to 1981, court documents show. In a Crime Stoppers news release, Sheriff's Sgt. Dave Reagan called Hopkins-Sparks a fugitive who "puts the 'big' in big-time criminal history." (That also may reference the fact that she's 6 feet tall and 300 pounds, according to the news release.)
Most of her convictions are for theft and stolen property, including a first-degree theft conviction in 1988 for welfare fraud.
"Most of the gaps in her criminal history are due to her being incarcerated," said Deputy Prosecutor David Stevens, adding that Hopkins-Sparks has also failed to appear in court 14 times and has had 20 felony warrants. "She's a huge problem in the community and incredibly likely to reoffend." Stevens asked for $50,000 bond.
Public Defender Victoria Johnston asked that Hopkins-Sparks be released on her own recognizance, noting she has surgery scheduled at the end of the month. Hopkins-Sparks attended her video first appearance in a wheelchair.
"She learned her lesson a long time ago about failing to appear," Johnston said. "We're here over $111."
That's the value of two pieces of jewelry Hopkins-Sparks is accused of stealing, then trying to exchange for cash, all in one store visit.
Judge Ellen Kalama Clark set bond at $25,000.
While Sparks has extensive experience with non-violent crimes, she also has experience as a victim of tragedy. In 2003, a man was sentenced to 25 years for murdering her son. Read a story on that here.

---
---