Fri., Aug. 28, 2009
Courthouse watch: 8.28.09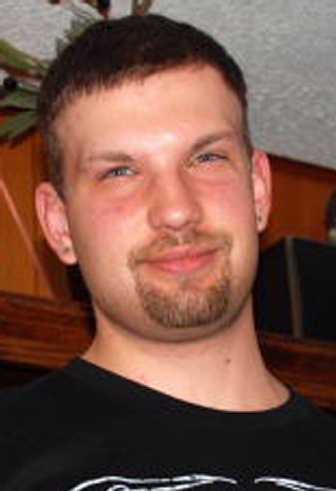 At least eight guards filled the room where inmates go for their first Superior Court appearances today.
They were there with murder defendant Cole K. Strandberg, and they'll likely be back early next week: Strandberg's probable cause papers weren't complete, so his appearance was delayed.
Strandberg faces a new charge of custodial assault, according to the court docket. (He's shown left in a December 2007 picture provided by his mother, but he's lost a lot of weight in jail.)
Strandberg, who's schizophrenic, has been escorted to court by deputies in riot gear after he attacked deputies last fall, triggering a lock down at the jail. One deputy fractured his neck.
Prior to that, Strandberg head-butted a visiting psychologist. Assistant Public Defender Al Rossi was removed as Strandberg's lawyer because Strandberg had been calling from the jail and threatening to kill and sexually assault him.
Chris Bugbee is representing him. At a hearing in April, Strandberg told Judge Tari Etizen he wanted "to plead guilty to the death penalty."
There's a stay hearing in his case set for Sept. 26. Strandberg is charged with the brutal slaying of 22-year-old Jennifer M. Bergeron on Jan. 7, 2008.
Bergeron is the niece of a Spokane County Sheriff's deputy and struggled with drug addiction; Strandberg is the son of Curlew cattle farmers and struggled with mental illness most of his life.
Read past coverage here and here.
---
---