Tue., Dec. 8, 2009
Funeral today for Lakewood officers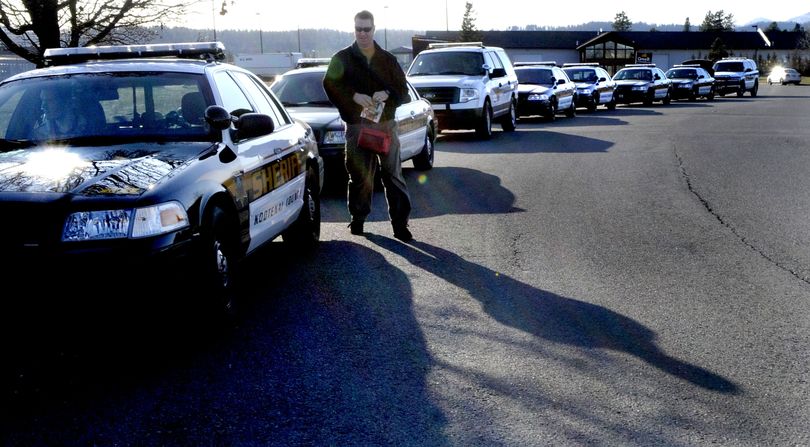 Dozens of area law enforcement are taking part in the funeral procession for the slain Lakewood police officers in Western Washington today.
The Spokane Police Honor Guard traveled with officers from the Cheney Police Department on Monday.
The Coeur d'Alene Police Honor Guard was joined by representatives of the Kootenai County Sheriff's Department (Deputy Gavin Brodwater is pictured above), the Post Falls Police Department and the Idaho State Police in a procession Monday as they t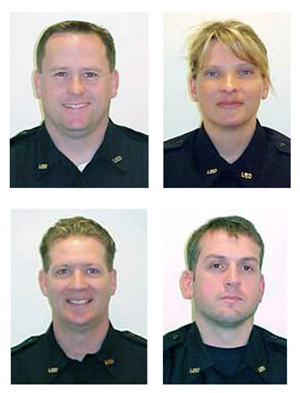 raveled to the service, which will be held in the Tacoma Dome.
At least two dozen Spokane police employees will attend, said Officer Tim Moses.
"I know a lot of people took off on their own time to go over there," Moses said.
One of the slain officers, Tina Griswold, was the sister of Tiffiny Ryan, who works in the Spokane police records division. (Read a story here.)
The memorial is expected to draw an estimated 20,000 officers from police delegations as far away as New York.
The four officers were gunned down in a coffee shop at the start of their shift.
Besides Griswold, 40, Sgt. Mark Renninger, 39, and Officers Ronald Owens, 37, and Greg Richards, 42, were killed.
(Pictured from left to right and top to bottom are Richards, Griswold, Owens and Renninger.)
---
---