Report: Mead man on meds for depression
A Mead man accused of killing his wife had recently been prescribed anti-depressant medication but "still seemed very depressed," according to court documents filed today.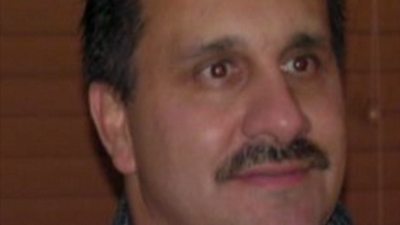 Detectives on Monday searched the home where Jeffrey N. Canino, 46, (right, courtesy KHQ) allegedly stabbed Michelle Canino, 43, to death Dec. 2 as the couple argued about divorce, documents say.
A search warrant filed today in Spokane County District Court expanded on what a probable cause affidavit filed Monday stated: Canino was depressed about possibly losing his job at a car dealership and had told his son he stabbed his wife because "she was divorcing him."
Jeffrey Canino's sister, Colleen Hagen, told detectives about her brother's recent medication prescription, according to the search warrant.
The warrant authorized detectives to search Canino, his house and a white 2002 Chevy pickup registered to the couple.
Canino was convicted of violating a domestic violence restraining order against his former wife, Kimberly Canino, in 1993. He also was convicted of third-degree malicious mischief and trespassing in 1994 involving the same woman, District Court Judge Patti Walker said Monday.
Read past coverage here and here.

---
---