Thu., Dec. 10, 2009
Deer rescued on Liberty Lake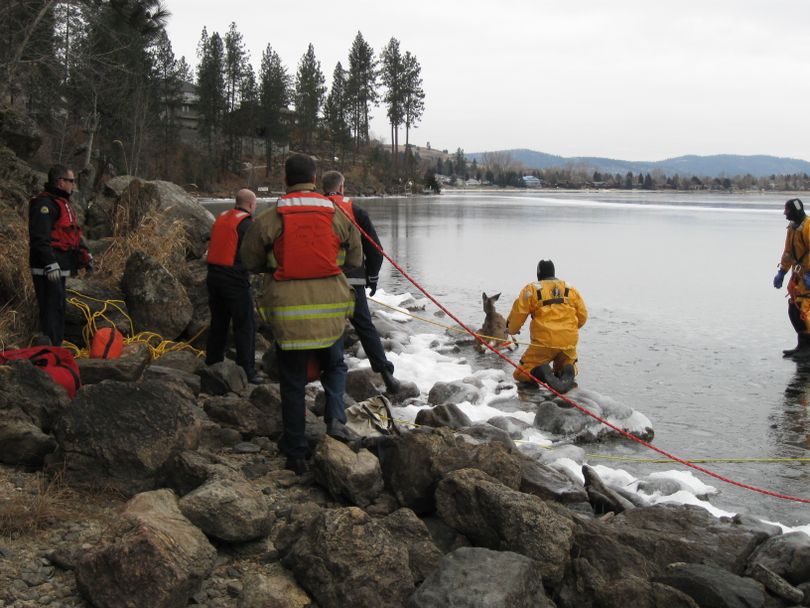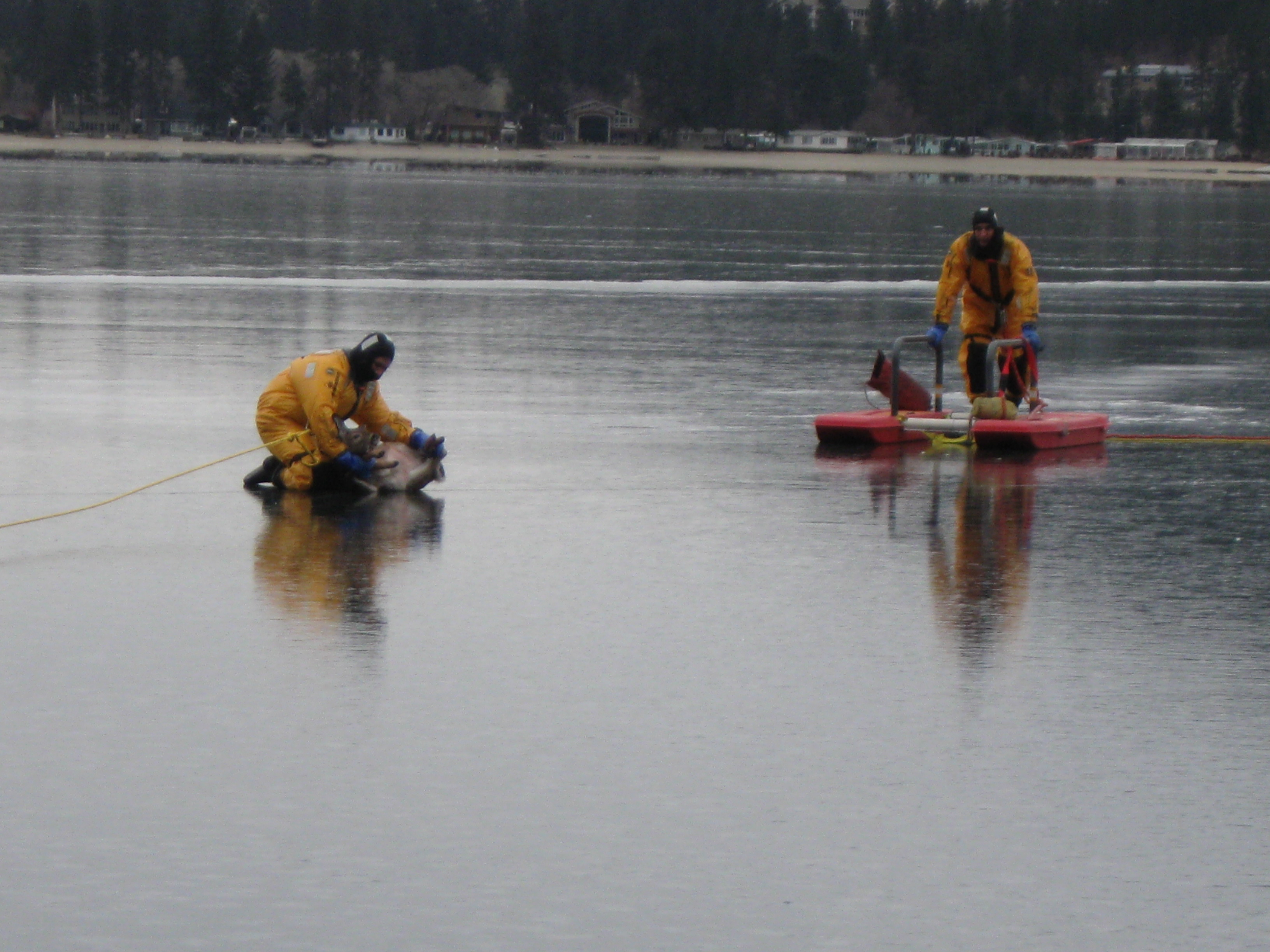 Firefighters rescued a young whitetail deer Wednesday after it became stranded on thin ice at Liberty Lake.
Crews from the Spokane Valley Fire Department were called to the 2000 block of South Liberty Lake Drive around 10 a.m., after a resident reported a deer had fallen through the ice and was stuck.
Firefighters trained in ice rescue reached the deer about 70 to 100 yards from shore and pulled it to safety.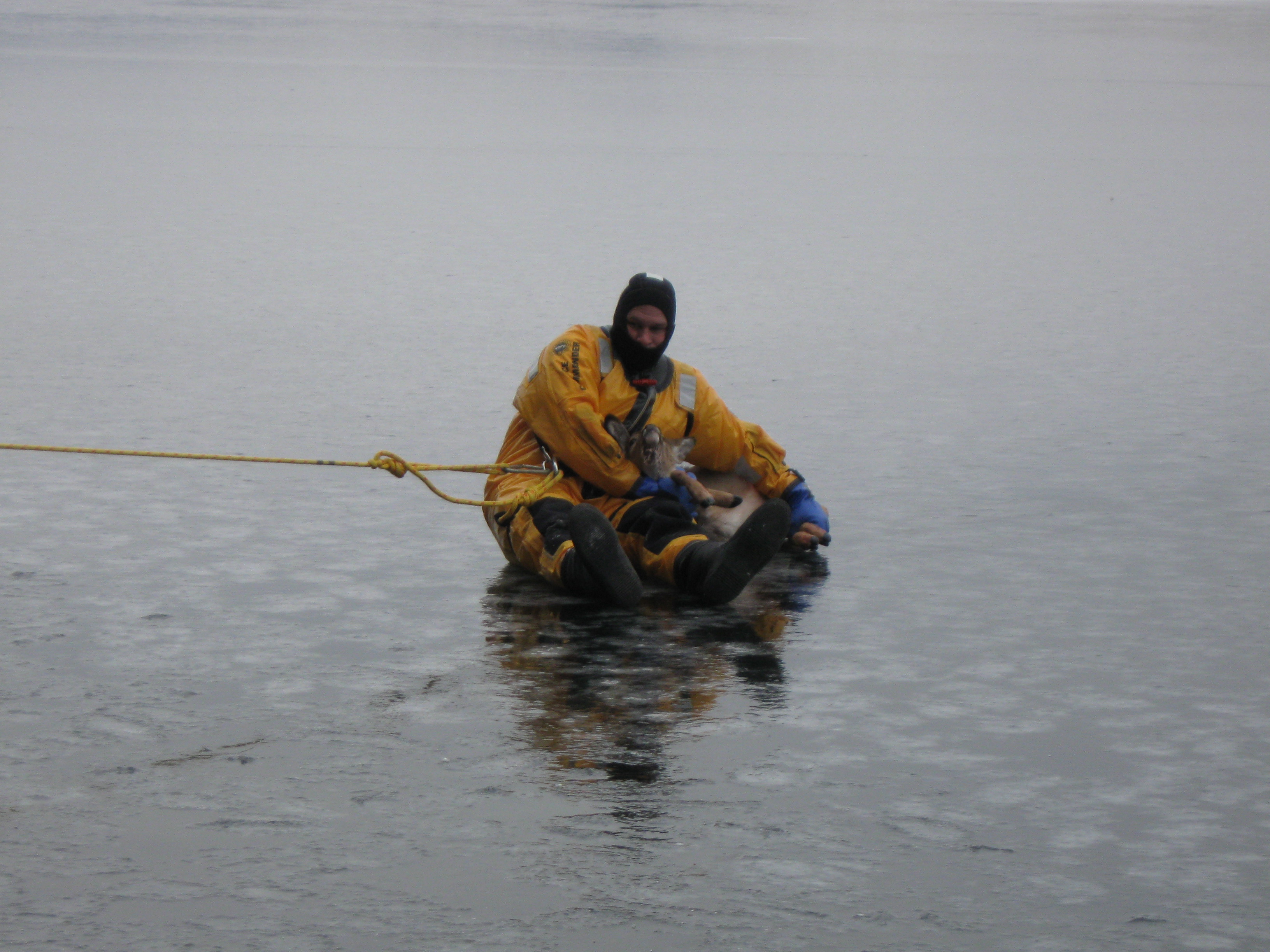 The animal didn't appear to be injured, officials said.
The rescue took about 15 minutes, officials said.
The news release touting the rescue included this sentence: "Without hockey gear and other juvenile buddies around, it was determined that the young white tail wandered onto the thin ice and was stranded and not up for reindeer games."
---
---