Fri., Dec. 11, 2009
Idaho Aryan well-known in Montana
What a difference a letter makes.
Police reports spelled the name of one of the neo-Nazis cited for littering last summer as "Kevin B. McGurre."
Turns out, it's "Kevin B. McGuire."
I realized this when putting together this story on charges being dropped against the Aryan Nations members cited for littering. Coincidently, I got a call from the Montana Human Rights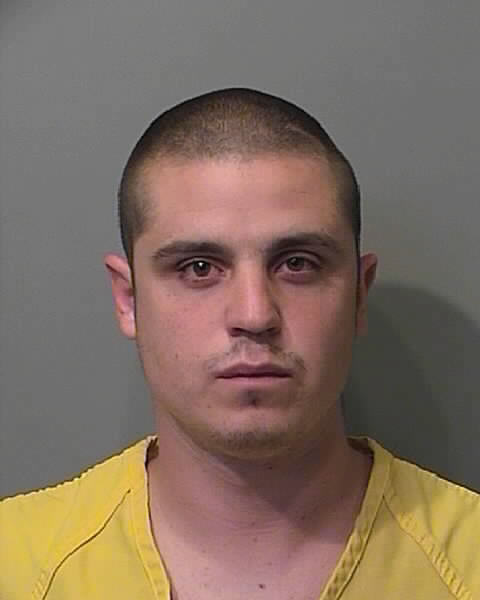 Network later that day alerting me to the error and to McGuire's reputation in the Big Sky State as a hate monger.
McGuire, 27 (right); Paul R. Mullet, 36; and Todd N. Weston, 32, each faced four misdemeanor citations related to the distribution of Aryan Nations fliers in Coeur d'Alene.
The fliers that drew the littering charges featured a white woman and the phrase "Love your white race" and included contact information for the Aryan Nations. Fliers distributed in the past have depicted a girl asking her father what he did during the "revolution" and asking "Where have all the White people gone daddy?" and "Why did those dark men take mommy away?"
McGuire still faces a trespassing charge in Kootenai County District Court after he was arrested in August outside Jimmy C's bar in Athol. Bar patrons said he'd been making racist comments, but McGuire told Kootenai County sheriff's deputies they only wanted him to leave "because I'm white," according to court documents.
McGuire unsuccessfully ran for the Bozeman school board in 2005, criticizing schools for discriminating against European-Americans, according to the Montana Human Rights Network. He's also been tied to the distribution of racist literature there, according to the network, and organized a protest against a parade on Martin Luther King, Jr. Day in 2005.
According to a 2005 profile in the Bozeman Chronicle, McGuire was born in Santa Rosa and earned an associate's degree in electronic technology from Santa Rosa Junior College.
He wrote an anti-Semitic opinion piece for the student newspaper and started a chapter of the white separatist group the National Alliance in Montana, according to the article.
---
---