Tue., Dec. 22, 2009
2 cops hurt in West Side shooting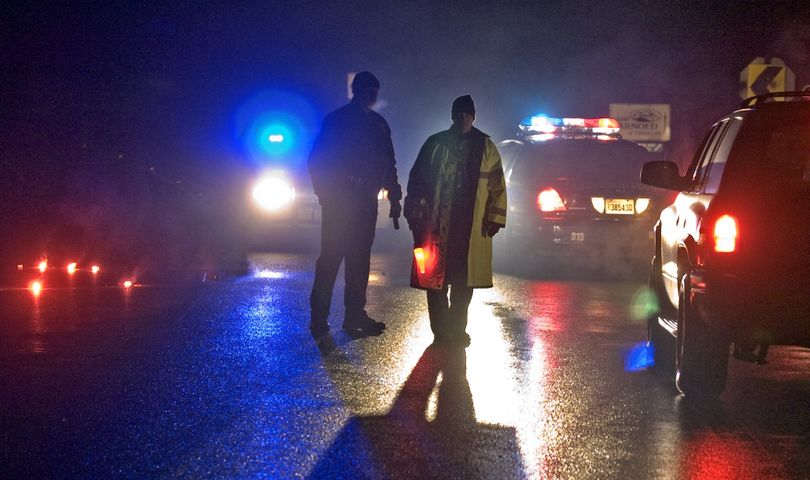 By GEORGE TIBBITS
Associated Press Writer
SEATTLE (AP) —
Two sheriff's officers were wounded while responding to a dispute at a home between two brothers — the third shooting of law enforcement officers in Washington state in the last three months.
The officers killed the gunman before they were rushed to the hospital. One was listed in stable condition, the other was in critical condition in the intensive-care unit.
Sheriff's spokesman Ed Troyer said the sergeant and a deputy were shot at around 8:45 p.m. Monday while responding to an altercation between David E. Crable and his brother near Eatonville, a rural community in the Cascade foothills. The home is about 15 miles west of Mount Rainier National Park and 50 miles south of Seattle.
Crable, 35, (right) shot the two officers before he was killed when they returned fire, Troyer said, adding that the gunman has a history of "terrorizing" his family.
The names of the officers were not immediately released. Troyer said the officers were met at the door by Crable's brother, Troyer said. When the deputies entered the house, Crable opened fire from upstairs, hitting one of the officers multiple times.
"This is somebody that was laying in wait for our guys," Troyer told reporters near the shooting scene. "There's not much we're going to be able to do when somebody is hiding and arming themselves and we have somebody else inviting us into the residence and the second person opens fire on us."
Crable's family tried to help the wounded officers by providing first aid, Troyer said.
Deputies said the brother was cooperating with investigators and did not call him a suspect.
"It looks like people that were in this residence went out of their way to help our people," he said.
Read the rest of the AP story by clicking the link below.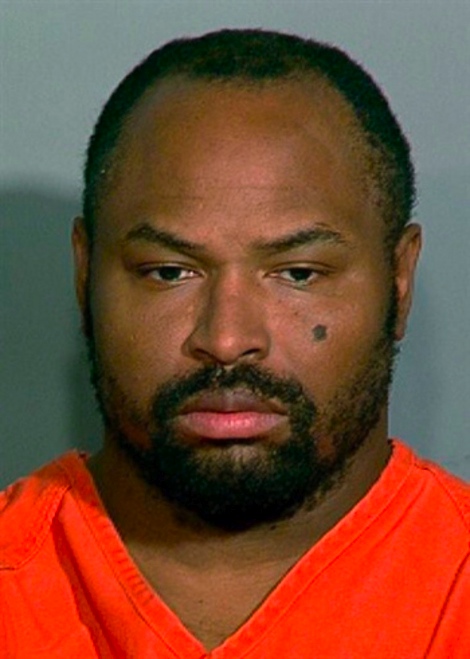 The shooting comes three weeks after four Lakewood police officers were shot and killed at a coffee shop before their shift.
After a two-day manhunt, suspect Maurice Clemmons (left) was shot to death by a Seattle police officer.
The Thanksgiving weekend attack on the officers occurred about 17 miles northwest of Monday's shooting scene.
A month earlier, Seattle Officer Timothy Brenton was killed as he sat in his patrol car Halloween night. Christopher Monfort, 41, has been charged with aggravated first-degree murder in Brenton's death.
"Most people of the community as we have seen in the last few weeks have a tremendous regard for (law enforcement)," Pierce County Sheriff Paul Pastor said at the scene late Monday. "But there are people in the community that don't come from there, and that's the people we deal with day after day."
After Monday's shooting, the deputy was airlifted to Harborview Medical Center in Seattle, where spokeswoman Susan Gregg-Hanson said he was in critical condition in the intensive care unit.
The sergeant was taken to Madigan Army Medical Center and was in serious condition, Troyer said. Madigan spokeswoman Julie Calohan said he was in stable condition early Tuesday.
---
---