Gun-toting Santa Claus robs bank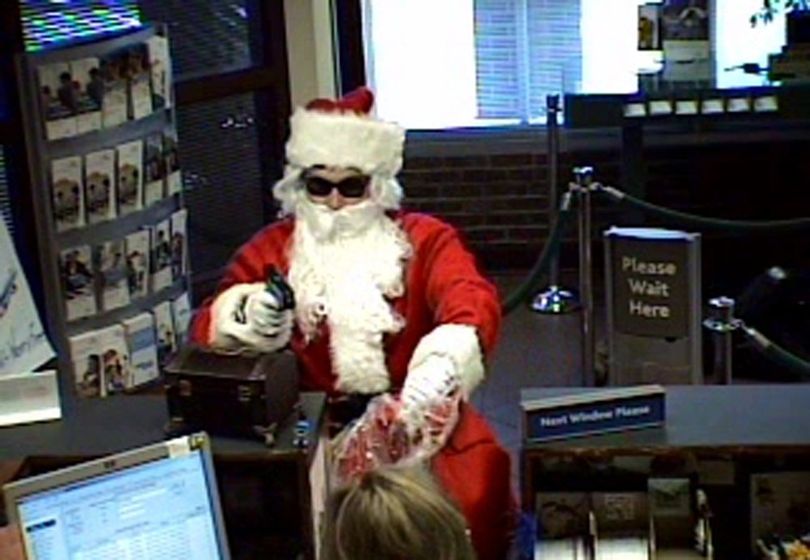 NASHVILLE, Tenn. (AP) — He may have been dressed all in fur from his head to his foot, but this Santa was no saint.
According to Metropolitan Nashville Police, a man wearing a Santa Claus suit — including hat, beard and mustache — and dark sunglasses robbed a SunTrust Bank on Tuesday morning, demanding money from the teller at gunpoint.
After the teller complied, the man fled in a gray midsize car.
---
---