Picture shows CdA bank robber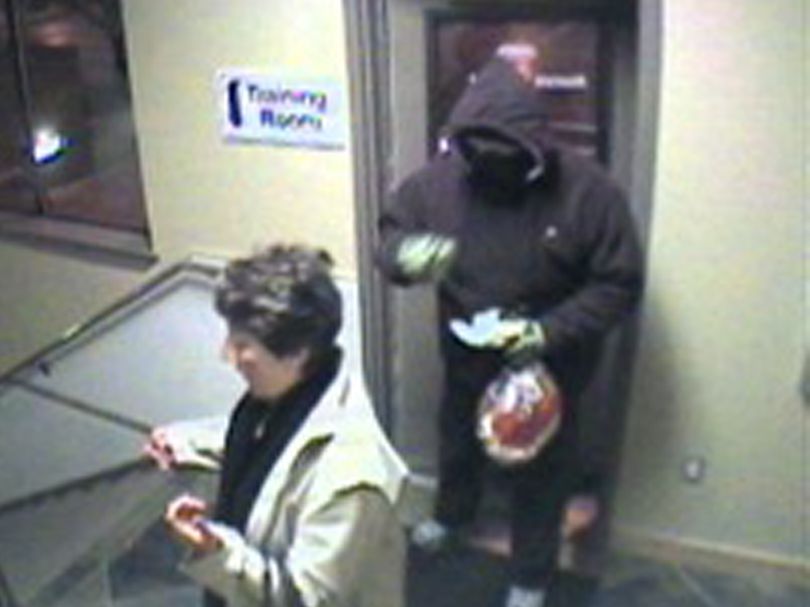 An employee arriving to work this morning at Mountain West Bank in Coeur d'Alene was confronted by a man who attempted to take money from the bank, but instead robbed the woman of a small sum, police said.
The robber entered the bank at 125 Ironwood Dr. as the woman got to work a short time before 7 a.m. The man fled the scene after taking money from the employee and may have jumped into a white Cadillac with Montana license plates, police said.
The robber is described as 6-feet tall with a medium build, wearing a well kept brown coat, camouflage gloves, dark colored hoodie style sweatshirt, with something covering his face.
No weapon was displayed, but police said he was believed to be carrying one.
The FBI and Coeur d'Alene police are investigating. Anyone with information should call police at (208) 769-2320.
---
---