Mon., July 13, 2009
Spokane sees two homicides in one week
A lot happened in the past two weeks, and I'm still catching up.
Most notable is two homicides. Seven months into a year with an unusually low murder rate, the city recorded two homicides in one week: the stabbing death of Vitaly M. Shevchuk, 24, Monday night (he died Tuesday) and the police shooting of Jason M. Poss, 23, Friday morning.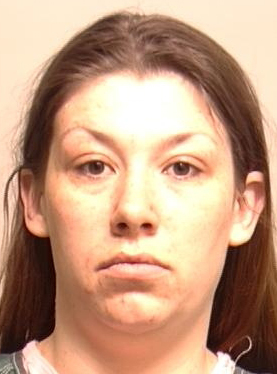 Two men interviewed in the Shevchuk case, Nathan D. Gilstrap, 28, and Matthew M. Nedeau, 24, remain in jail on unrelated charges.
Maggie May Tyler, 24, (right) is wanted for second-degree murder, police say. Read past coverage of the murder here and here.
Read coverage of Poss' death, which is still under investigation, here and here.
Police responded to 5th Avenue and Green Street on July 6, where they found Shevchuk with a stab wound to his neck. He died the next night at Deaconess Medical Center.
Shevchuk was walking with a friend to buy cigarettes when a red car drove by with its windows down and he made a comment, according to a search warrant filed last week in Spokane County District Court.
The car stopped and two men and a woman exited the vehicle, witnesses told police.
An argument ensued and Shevchuk picked up a large rock, witnesses said.
One witness recalled Shevchuk saying, "I have a brick and you have a knife. What are you going to do?" according to the search warrant.
Police on Friday released a photo of Tyler and named her as a suspect in the murder.
Anyone with information on her whereabouts is asked to call Crime Stoppers at (509) 327-5111 or 1-800-222-TIPS, or submit tips online at crimestoppersinlandnorthwest.org.
---
---