Thu., July 16, 2009
Alabama man sentenced for sex with teen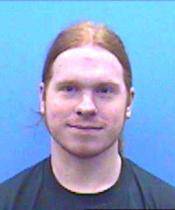 An Alabama man who traveled to Eastern Washington to have sex with a 14-year-old girl he met through an interactive video game was sentenced to nine years in federal prison this week.
Morgan D. Jones, 28, wasn't too difficult for authorities to find - he was driving a bright yellow 2008 Chevy Aveo with the vanity license plate OMGROFL. (That's Internet for "oh my god rolling on the floor laughing.")
Campers at Palouse Falls State Park recognized the car from news reports and called the police, according to previously published reports.
Read a story on Jones' sentencing here.

---
---