Thu., July 23, 2009
Courthouse watch: 7.23.09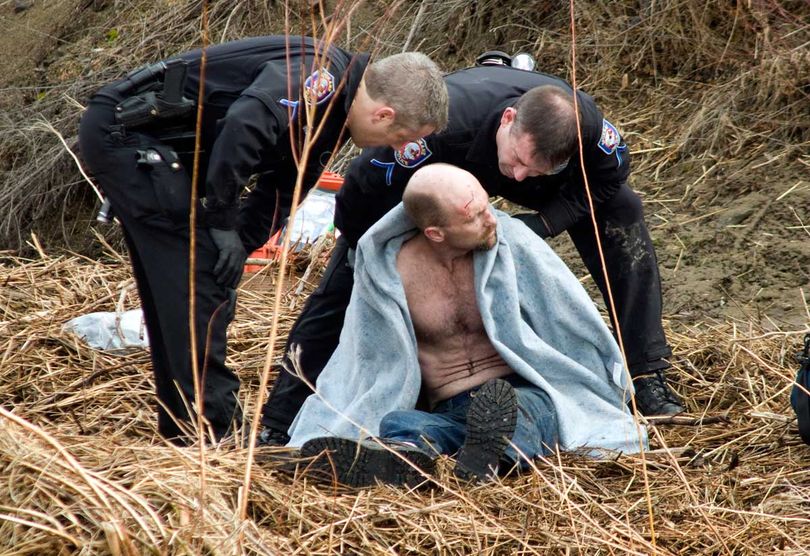 A man who tried to escape from police by jumping into Latah Creek will spend about five years in prison, a judge ruled today.
As pictured above, Paul J. Reinhardt, 40, was arrested in February on the banks of Latah Creek after fleeing from Spokane police trying to arrest him for domestic violence. 
A railroad crew pointed him out to police, according to a story you can read
here.
Reinhardt pleaded guilty today to second-degree assault and attempting to elude police.
He got 63 months for the assault and 22 months for attempting to elude, but the sentences will be served at the same time.
Judge Jerome Leveque sentenced Reinhardt this morning.
Spokane County Deputy Prosecutor Gayle Ervin represented the state; the Counsel for Defense represented Reinhardt.
---
---