Then and now: Sleepy car thief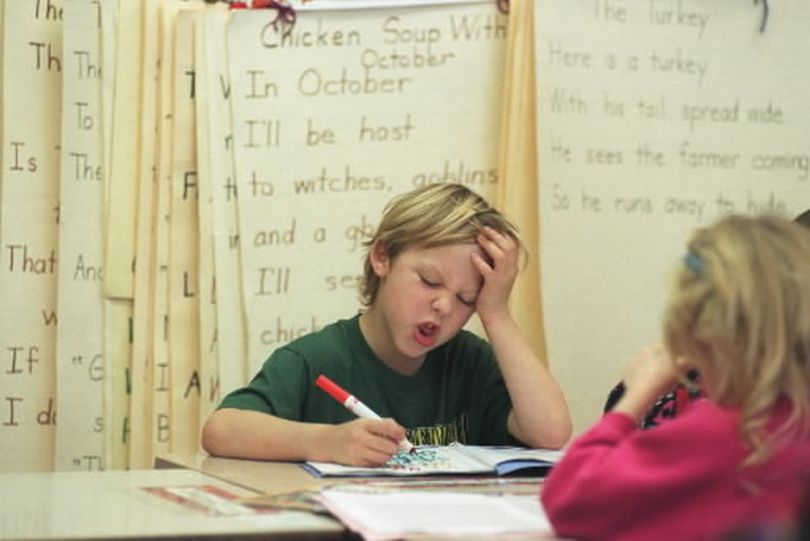 A Spokane teenager who fell asleep in a stolen car after asking convenience store customers for help hot-wiring was sentenced to 90 days in jail with credit for 86 days served.
Cody A. Gronau, 19, (pictured above in 1996 as a Garden Springs first grader) was arrested in May in the parking lot at the Zip Trip at 1523 W. 10th Ave. 
Police say he had problems getting his car started and asked a clerk for a screwdriver and pliers, then tried hot-wiring the car with a customer. 
The car wouldn't start, and Gronau fell asleep inside until police arrived about 5:50 a.m. and discovered the car had been stolen a few hours earlier, according to court papers.
He pleaded guilty Tuesday to one count of second-degree taking a motor vehicle without the owner's permission.
Judge Maryann Moreno ordered Gronau to pay a $500 fine and more than $1,100 in restitution.
A plea deal hatched by Deputy Prosecutor Douglas Hughes and Public Defender Victoria Blumhorst called for Gronau to be sentenced to credit for 86 days served in jail, but Moreno imposed an extra four days.
---
---