But do gorillas like donuts?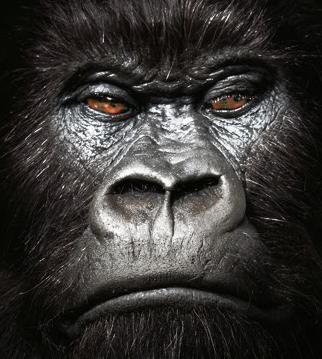 A stuffed gorilla used as a crime deterrent in Rosalia now has a name. Officer Chiquita has been with the tiny town's police department for about year.
Police park an extra squad car around town and put Chiquita in the driver's seat. Motorists don't usually realize the officer is incapable of actually writing a ticket, said Kelley Messinger of the Rosalia Chamber of Commerce
Sometimes police will switch places with Chiquita after a few days in case motorists think they've figured out the trick, Messinger said.
The gorilla was getting its share of nicknames, so the chamber teamed up with the police department to find an official name.
The third- and fourth-grade classes at Rosalia Elementary School held a contest last week.
Fourth grader Sam Oien picked the wining name and won $25 worth of Sacajawea gold dollars. All students received a gold dollar for participating, courtesy of chamber Vice President Brady Kiesz and his wife, Kelley Ann Kiesz.
---
---