Good advice for anyone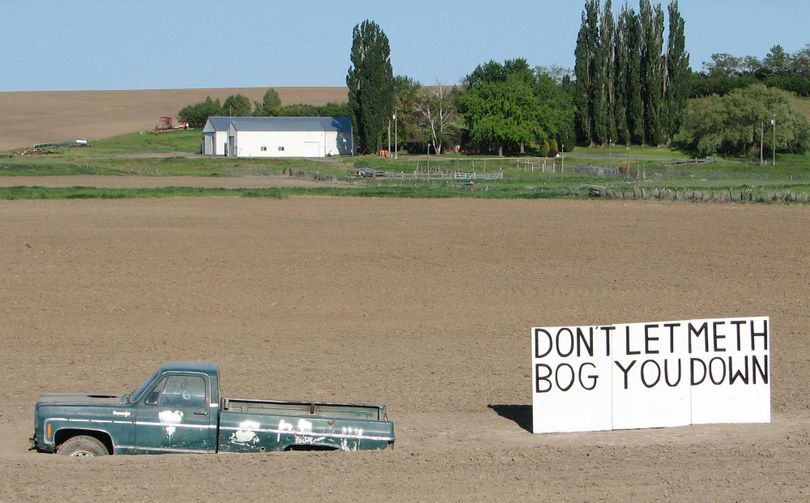 This sign can be found in a wheat field on Highway 23 south of Harrington.
It's the first winner in a contest Lincoln County officials hope will become an annual event in Washington - the campaign against methamphetmine.
Modeled after the Montana Meth advertising project, the contest aimed to teach the public about the dangers of the drug through art campaigns designed by teenagers.
The contest only received one entry, but coordinator Darren Mattozzi said they'll allow smaller entries next year in hopes of getting more attention.
"We had so many people commit, but this was the only that actually fit because of the size requirements," Mattozzi said.
---
---