Spokane's newest accused pharmacy robber is in good company at the Spokane County Jail - two other young men are in there charged with robbing the same pharmacy.
Terran D. Schatz, 23, is accused of robbing the South Hill Walgreens of OxyContin June 7 in the first successful robbery of the narcotic in Spokane in a couple months.
He was arrested Friday night after a police officer contacted him in a car at Liberty Lake park and recognized his name.
Adam J. Dally, 25, was arrested in April for a December robbery at the same store. Richard T. Ludvik, 23, is also charged with robbing the store in January.
Tips based on Walgreens surveillance photos led police to name Schatz as a suspect. A police officer recognized his name after contacting him at Liberty Lake park Friday, police said.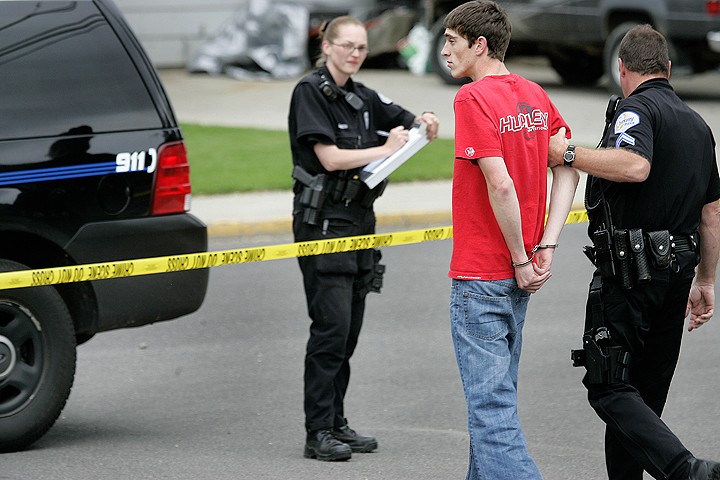 A 2006 photograph from the Eastern Washington University student newspaper (left) shows Schatz being arrested on charges of possession of marijuana with intent to deliver, drive-by shooting, possession of a short firearm by a person under 21-years-old, possession of drug paraphernalia, false reporting and obstruction of a public servant.
He got a plea deal for possession of marijuana and received credit for six days served in jail, record show.
---
---