Courthouse watch: 5.20.09
Suspects scheduled to plead innocent in Spokane County Superior Court today included two young men charged with two counts of first-degree robbery for a knife-point holdup in downtown Spokane this May.
Joseph E. Whipple, 21, and Jimmy D. Dempsey, 17, are each charged with two counts of first-degree robbery for the May 2 incident. Police learned of the two through an anonymous letter mailed after a TV station featured the robbery, which occurred behind a coffee stand at Second Avenue and Washington Street, court papers show. The robbery netted $12, according to police.
Unusual charges on today's docket included possession of a machine gun. Victoria C. Bolter, 19, pleaded not guilty to that charge and one count of possession of a controlled substance in relation to an investigation that court papers show began in January when Spokane County Sheriff's detectives learned of Bolter's husband's arrest in Kootenai County on drug delivery charges.
One notable absence in the out-of-custody arraignments before Judge Jerome Leveque today was Dmitry A. Stepanov, 24.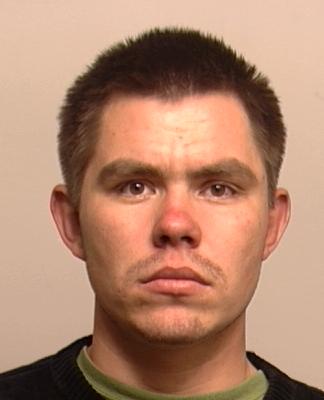 Stepanov was due to appear this morning on charges of trafficking in stolen property, third-degree theft, unlawful possession of a payment instruction, malicious mischief and vehicle prowling. He didn't show, and Crime Stoppers is now offering a reward for information that leads to his capture. He's got a warrant out for second-degree assault with a deadly weapon, according to a Crime Stoppers news release prepared by sheriff's Sgt. Dave Reagan.
Stepanov's recent charges relate to vehicle GPS devices that he's accused of stealing and pawning, court papers show.
Stepanov's last known address was 4421 E. Frederick in Spokane, according to Crime Stoppers, and he may be driving a red Honda Civic with Washington license plates.
Anyone with information on his whereabouts is asked to call Crime Stoppers at 1-800-222-TIPS or submit tips online at crimestoppersinlandnorthwest.org.
Tipsters do not have to leave a name but should provide a code word or number.
UPDATE 5/22/09: Stepanov was arrested Thursday and had his first appearance in Spokane County Superior Court Friday. He remains in jail.
---
---