Police search for man with colorful criminal history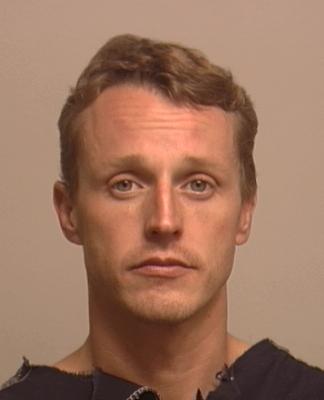 A wild chase involving a man on a stolen ATV and a state park ranger was caught on tape, and tipsters have led police to a Spokane man with a colorful criminal history.
Casey D. Beckham, 33, is no stranger to police, the courts or the prison, records show. He's already got a Crime Stoppers reward out for warrants for bail jumping, possession of a controlled substance and escape from community custody, and news archives show he's had police attention since at least July 1995 when he walked away from a Spokane County Jail work crew while serving nine months for theft and burglary.
That was the beginning of a tumultuous three years for Beckham in which he appeared in two articles detailing his alleged crimes.
Three months after his first news story, Beckham and a woman were arrested and charged with forgery after being stopped from a traffic violation in Spokane Valley. Both had warrants when Beckham was stopped for having defective equipment on his car, and deputies found a purse, wallet and checkbook that were stolen from cars outside a movie theater earlier that week.
In February 1997, Beckham and another man were arrested for residential burglary after the victims went on what a news article described as a "Dukes-of-Hazzard-style chase." Kathy Asher, chased down the suspects, hit their car and forced them into a ditch on a rural road near Valleyford. Asher received the sheriff's office Concerned Citizen Award for her actions; Beckham spent four years in prison.
But Beckham's big day came in October 2003 when he pleaded guilty to eight crimes involving drug possession and theft. But when Spokane County Superior Court Greg Sypolt handed a longer-than-expected sentence, Beckham tried to withdraw his plea. The Washington Court of Appeals rejected his appeal the following year.
Beckham was released from prison in April 2008, according to the Department of Corrections. About a year after his release, a man hopped on a stolen ATV and sped away from a Washington State Parks and Recreation ranger in the parking area at the Carlson trail head in Nine Mile Falls.
The man took off after the ranger told him it was illegal to use the ATV in a state park and, according to a search warrant filed April 17. The chase ended as the man drove through private property, a barbwire fence and disappeared into the rocky hills, the search warrant says. The ranger's dash camera caught the beginning of the chase.
Beckham is wanted for questioning in the case, said Washington State Patrol trooper Troy Briggs.
If you see Beckham or know where he is, call Crime Stoppers at 1-800-222-TIPS.
UPDATE: Beckham was arrested May 27. Read a story on his arrest
here.
---
---