Courthouse watch: 5.21.09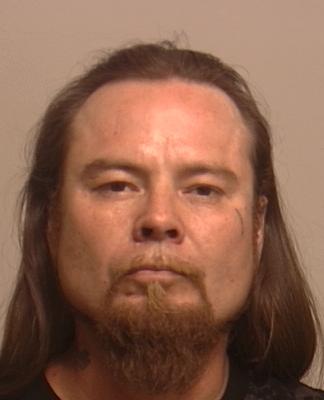 A man charged with threatening to kill city of Spokane and Cowles Co. officials and a man charged with impersonating a federal agent were among cases with hearings today in Spokane County.
Steven E. Escallier, 40, (left) is charged with criminal impersonation, first-degree attempted robbery and malicious mischief after police say he tried robbing two men who were completing a cell phone sale arranged through Craigslist in early March.
Escallier told officer he thought the men were drug dealers when he identified himself as a DEA agent and ordered one to "hand over his drugs," according to police. He was arrested a few blocks away from the crime scene at Crestline and Empire.
David H. Elton, 43, was another defendant in court today who's made the news.
Charged with three counts of felony harassment - threats to kill, Elton was arrested in February after several people told police of emails he'd sent threatening to kill Spokane City Council President Joe Shogan and Betsy and Stacey Cowles, who own The Spokesman-Review. Elton has said he suffers from bipolar disorder.
"Elton states that the people he has targeted are largely semi-innocent, but his hate for them is based on their greed and ignorance," according to court papers. "He states that the only exception is his ex-wife. He writes that he dreams of killing her and burning her remains and he listens to Chopin and Van Halen."
Judge Ellen Kalama Clark granted trial extensions for Escallier and Elton Thursday. She also allowed a special judge to be assigned to Elton's case.
Escallier remains in Spokane County Jail; Elton, who is out on bond, is represented by private criminal defense lawyer Mark Vovos. Vovos described the case as "complex."
---
---