Fri., Nov. 6, 2009
Judge rules on evidence in Crenshaw trial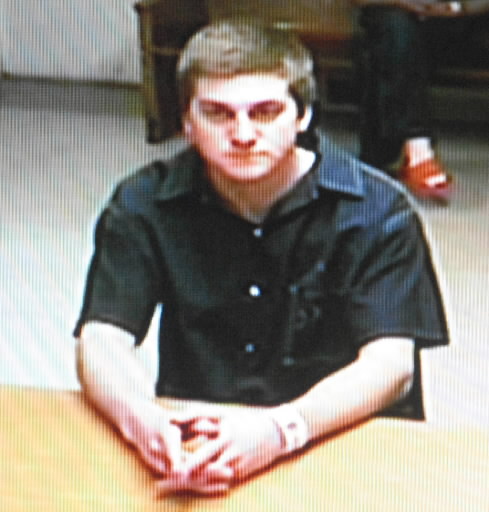 Only some statements accused double murderer Justin Crenshaw made to detectives can be used as evidence at his February trial, a judge ruled today. 
Judge Tari Eitzen said Crenshaw's interview with sheriff's investigators turned into an interrogation once a patrol car was called to take Crenshaw down to the police station.
That means everything he said before then can be used in court, but statements between that and him being read his rights can't. In showing that Crenshaw felt he was free to go during the interview, Eitzen cited the fact that Crenshaw (pictured left in February 2008) had told detectives he didn't want to go to the station because he wanted to maintain the freedom he had at the house.
But once a deputy was called to pick him up, it was clear he couldn't go anywhere, thus anything after that is part of an interrogation, Eitzen said.
Admissible statements include contradicting explanations for a pair of black Nike shoes. Statements not admissible include a short exchange with Detective Drapeau. (Read more about it here.)
Crenshaw testified at the hearing, saying things like, "I didn't think I could tell them to leave. I pretty much well had a feeling that they were going to arrest me."
Members of Tanner E. Pehl's family and Sarah A. Clark's family attended.
Crenshaw is accused of killing Pehl and Clark after moving to Spokane from Las Vegas to visit his long-lost sister. He'd met her through MySpace.
Clark was her best friend, and Crenshaw and Clark had been seeing each other, according to court records.
Crenshaw's trial on two counts of aggravated first-degree murder is set to begin Feb. 12.
---
---