Mon., Nov. 9, 2009
Videos show Zip Trip robbery
Spokane police released video Friday of a weeks-old robbery for which two men have already been arrested.
Police say Christopher R. Walinski, 25, robbed the Zip Trip at 3030 E. Euclid at gunpoint Sept 29 at 11:12 p.m. as Justin J. Ellery, 24, waited in a car.
Ellery was arrested Oct. 31 for a holdup Sept. 28 at Papa Johns, 900 East Indiana.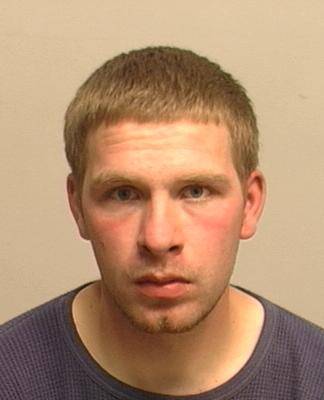 He's been in Spokane County Jail since, now charged with two counts of first-degree robbery. His bail's at $80,000. 
Walinkski (right) was arrested Wednesday and is in jail on $50,000 bail. Both had their first court appearances Thursday. (Read more here. )
The two videos give a complete look at a holdup that's probably not too different from the other robberies that have plagued the Inland Northwest recently.
Just last night the Sunset Grocery on the edge of Browne's Addition was robbed at gunpoint.
The culprit was described as in his mid-30s, medium build, wearing a green or gray hooded sweatshirt and camouflage pants.
---
---