Mon., Nov. 16, 2009
Accused bank robber experienced in crime
A man accused of robbing a Spokane Valley bank last week served time in federal prison for robbing five banks on the West Side in 2005.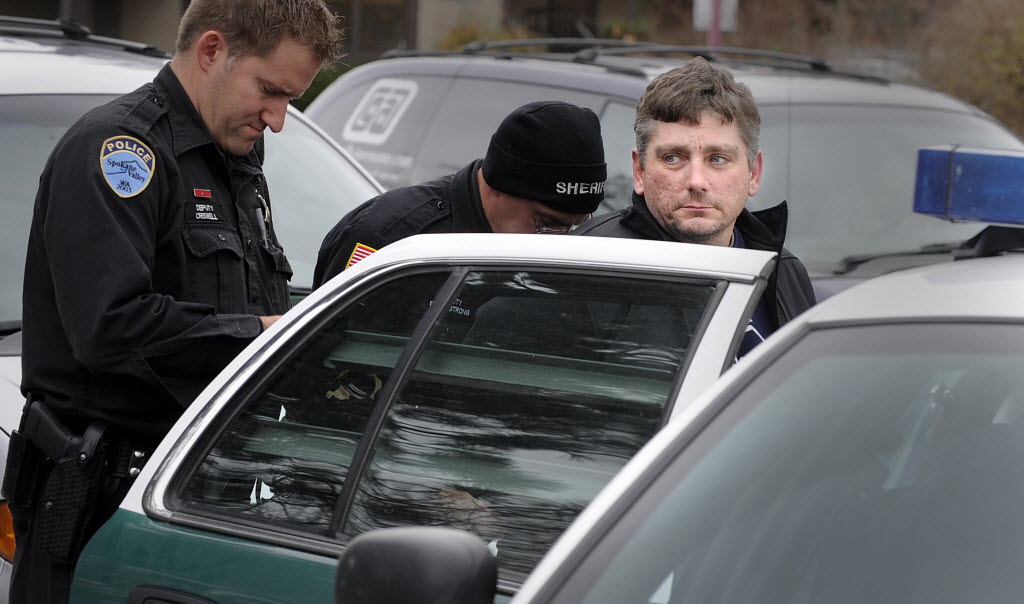 Christopher J. Cook, 42, drove his mother's car to AmericanWest Bank, 15606 E. Sprague Ave., on Thursday and left with cash he demanded from an employee, according to court documents.
Cook appeared in Spokane County Superior Court via video today after detectives recognized the Suzuki he was in as the car used in the robbery and arrested him on Friday. The personalized license plate was PC, Cook's mother's initials.
Cook's mother, Phyllis Cook of Bothell, told detectives her son had been "on a three-day drug binge" and identified him through surveillance video from the bank, according to court documents.
Cook's federal probation officer and wife also identified him as the robber, according to the documents. Cook is in Spokane County Jail on $10,000 bond and a federal probation hold.
He was convicted of five counts of bank robbery and sentenced to 57 months in prison in December 2005.
He robbed five banks in Marysville, Bothell, Snohomish, Everett and Edmonds between April 12 and May 9, 2005, stealing more than $7,000.
Court documents show the method in those robberies was similar to the method used in Thursday's crime. The robber hands the teller a note demanding money but does not display a weapon.
Cook's federal probation transferred to Eastern Washington in April, according to federal court documents.
---
---