Tue., Nov. 17, 2009
Suspects arrested in home invasion robbery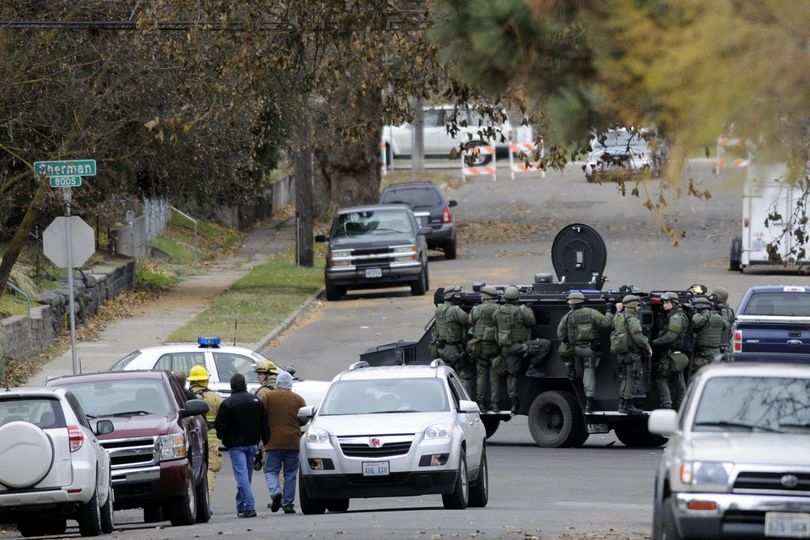 Masked gunmen pistol whipped a woman in her Spokane Valley apartment late Monday before forcing her into a closet as her child slept in another room.
The men stole a cell phone, TV and computer after demanding marijuana and "everything you have" from the 25-year-old woman, according to the Spokane County Sheriff's Office.
The late-night home invasion at 12423 E. Mansfield Ave. launched an investigation that saw one suspect arrested during a traffic stop shortly after the robbery and another nabbed by the SWAT team (pictured above) after he was hit with tear gas Tuesday.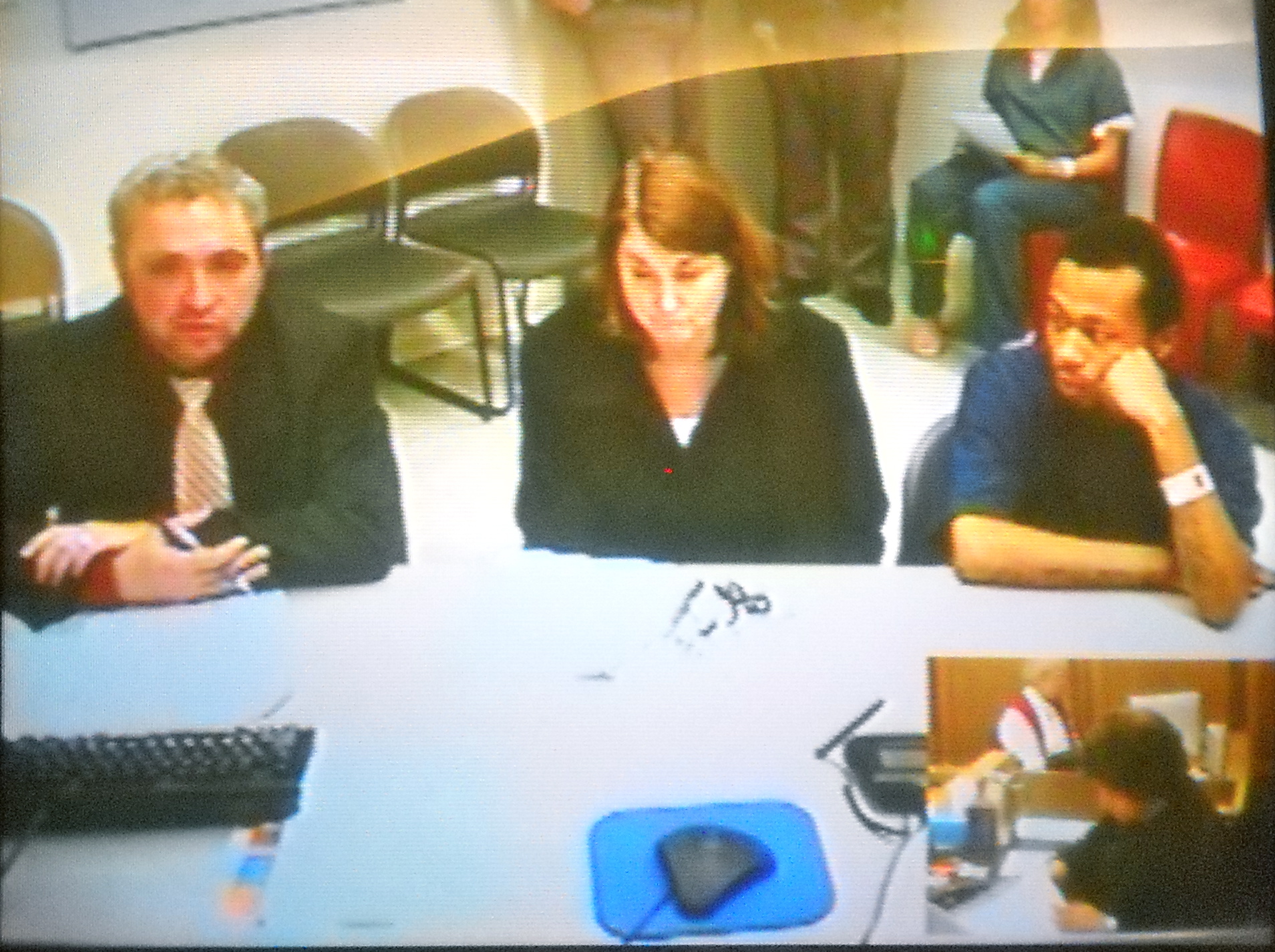 Darius D. Toussiant, 18, (pictured right at his first court appearance with Deputy Prosecutor Travis Phelps and Public Defender Kari Reardon) and Glen A. Akers, 19, are in Spokane County Jail on charges of first-degree robbery.
Read the rest of my story here.

---
---