Another charge for Oxy robbery suspect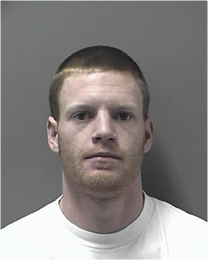 A man charged with robbing two pharmacies is now accused of trying to flee from police before his arrest. 
Aaron M. Weyrauch, 27, (right, in 2007) appeared in Spokane County Superior Court via video Wednesday, two months after a police chase that ended in his arrest.
Weyrauch faces a felony charge of attempting to elude police along with two counts of second-degree robbery in connection with OxyContin heists Aug. 24 at the Shopko at 4515 S. Regal St., and Sept. 5 at the Rite Aid across the street, 4514 S. Regal St. (Read more here.)
His bond for the eluding charge was set at $10,000 Wednesday. He has a $30,000 bond for the robbery charges.
Police stopped Weyrauch Sept. 15 near 3rd Avenue and Crestline Street, but he sped away and abandoned his 2005 Volvo near 33rd Avenue and Grand Boulevard, according to court documents filed this week.
Weyrauch was arrested as he hid in the back of another car. With him was Dustin J. Rockstrom, 26, who also is accused of the pharmacy robberies.
Rockstrom is out of jail on $30,000 bond. Weyrauch is in jail on $30,000 bond for the robbery charges and $10,000 for the eluding charge, which was set today.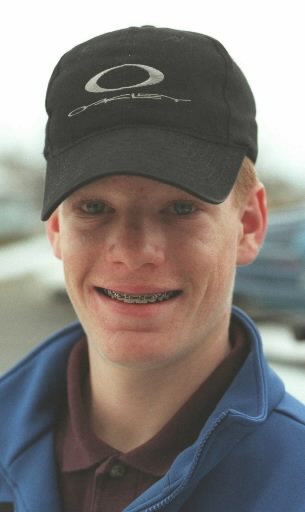 Weyrauch's convictions include second-degree unlawful possession of a firearm, unlawful imprisonment (domestic violence) and third-degree domestic violence assault, second degree possession of stolen property and conspiracy to possess a controlled substance - cocaine.
Before his criminal activity made the paper, Weyrauch (left, in 1997) was profiled in the Spokesman-Review Valley Voice as a successful skier who qualified for the Junior Olympics. A ski coach was impressed with Weyrauch's dedication to the sport.
Read that story here.
---
---