Tue., Nov. 24, 2009
Furloughed inmate's brother arrested
The brother of a man granted a five-hour furlough from jail for Thanksgiving was arrested today on drug charges.
Steven Kinard, 50, was booked just before 4:30 p.m. today, according to Spokane County Jail records.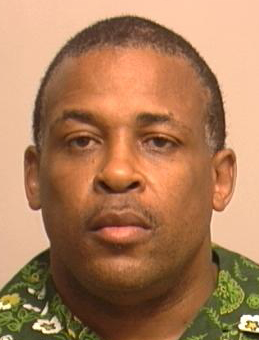 Kinard is the younger brother of Terrence A. "T-Baby" Kinard (left). A federal magistrate judge last week granted Terrence Kinard, who has failed to show up for court 75 times, a five-hour furlough to join his family for Thanksgiving dinner.
Kinard's lawyer said the family feared for his 80-year-old mother's health as well as the health of Steven Kinard. The family will be required to pay for two law enforcement officers to accompany Kinard.
The U.S. Attorney's Office said last week that likely won't happen. The elder Kinard is to be sentenced Dec. 8 on a federal cocaine conviction. he faces six years in prison. The brothers remain in jail.
Read a previous story here.
---
---