Thu., Oct. 8, 2009
County OKs settlement in Taser case
A Spokane County reserve fund will pay some $112,000 to a man who was shocked three times with a Taser by a deputy during a traffic stop in 2004.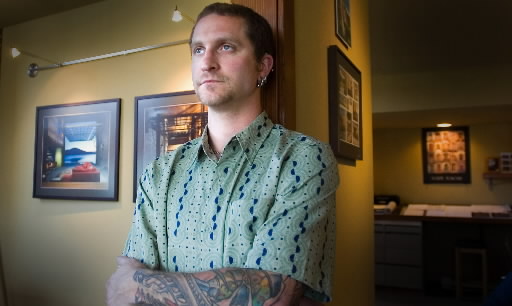 County commissioners approved a settlement this week with Spirit Creager, (right) a painter who had sued the county for $5 million in 2006, saying he couldn't work or sleep for weeks after being jolted by sheriff's Deputy Chad Ruff.
The county's risk management reserve fund will also pay $25,000 to Creager's teenage son, who was in the truck shortly after midnight on Aug. 30, 2004, when it was stopped on Dartford Road.
Read the rest of Jim Camden's story here.
Karen Dorn Steele wrote an in-depth article on Creager's claim in June 2006. Read it here.
---
---